After recently going blond, my hair was parched and not feeling the love. I've got really expensive conditioners out of the wazoo and even purchased a specific system to restore my hair's texture to it's former glory. While the Joico worked nicely, I needed more hydration the following morning.


I know you've read it before and I've certainly said it before, but coconut oil is magical. Yup, the organic stuff that comes in a simple, glass bottle and looks like white candle wax. It's cheap, it's pure (get food grade oil) and it lasts forever.
(Un)luckily for me, my air conditioner was dunzo and my oil was already melted. It would have been easier to apply if it was in the white, globby form, but the liquid was fine--once I stopped making a mess. I sectioned my hair and after trying several times to scoop out a handful of oil and apply it to my hair, I eventually resorted to dunking full sections of my hair into the liquid (white) gold. Ringing my hair out after each dunk, I piled my hair on top of my head and went about my business for about three hours.
Later, I washed my hair twice with a sulfate-free shampoo and conditioned like normal. My hair was amazing, smooth and easy to comb while wet and shiny. SO SHINY. I'm talking mirror-like shiny. My parched, dry, super-bleached hair was restored to its previously glorious state of healthy, happy, bouncy hair. And it's so shiny, it's bananas. You'll have to use coconut oil as a pre-wash treatment if you want to keep up the shine, it won't last past one or two shampoos. But over time, the effect is definitely long term!
While this may be the best deep conditioning treatment I've done at home, it does have its risks. If your hair is thin, not thirsty or historically limp, this may be too heavy of a treatment for your hair. Be very sure to allow warm water to run through the shower for about a minute after you've rinsed out the coconut oil. The oil could solidify in your pipes, causing a major blockage. Washing it out directly with shampoo will help with this to some degree. Coconut oil seems to work really well on hair that is thirsty from chemical damage. Oddly, it doesn't seem to work as well on hair that has been damaged by heat. I'm guessing it has to do with the porosity of the hair, but I'm not scientist.
Have you tried it? Did it work for you? Tell me all about it!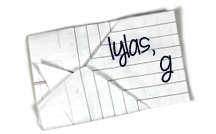 Find Kelly on
Google+
,
Twitter
or
Facebook
. Official
disclosure/disclaimer
statement can be found here.
Subscribe
and never miss a thing!
Copyright 2009-2014, Gouldylox Reviews. All Rights Reserved.