It's time to stock up and save on your favorite It Cosmetics products! While they left out a few of my personal favorites, there is no denying that It picked their most popular products to include in this TSV. Here's what is included:
It's
CC+ Cream
is the gold standard of CC Creams, and possibly, the last one standing, for a very good reason. This foundation covers everything quickly, perfectly and gives you a flawless canvas that won't crease, crack or oxidize. You'll get the original version of the base, not the illuminating version.
Bye Bye Pores Illuminating Finishing Powder
will set your look and give you a little bit of a glow. Oh yeah, your pores will be minimized and your face, flawless. Dust this lightly over your finished face and use it to set your concealer. Gorgeous!
Superstar Mascara
gives great lashes- thanks in part to the elastic stretch-like performance of the polymers. The formula is rich and a little goes a long way. I prefer to comb out my lashes in-between coats of Superstar. If you have really thin or sparse lashes, this will give you some oomph, just be careful not to overdo it. If you like Better Than Sex or Perversion, you'll love this.
You can never have too many brow pencils, especially when we're talking about It's
Brow Power Universal Brow Pencil
. This is as holy grail as it gets for thousands of women. The universal taupe shade works for everyone. I keep one in my purse, in my office drawer and on my vanity at all times!
Talk about addictive! The
Je Ne Sais Quoi Hydrating Color Awakening Lip Treatment
is a must-have for winter lips. Plus, you'll get a sweet flush of color.
Of course, no It Cosmetics TSV would be complete without a fabulous new brush. This TSV includes the new
Heavenly Luxe Complexion Perfection Foundation Globe Brush
, designed to give you a perfected, airbrushed finish. Good globe brushes are hard to find!
Of course, I wish they had included the
Confidence Cream
, which has been my go-to daytime moisturizer for over a year, along with the
Confidence In An Eye Cream
. But that's just because it's time for me to stock up on both!
Grab your shade and get one for a friend - this kit will make a fantastic gift!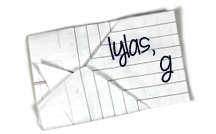 Find Kelly on
Google+
. Official
disclosure/disclaimer
statement can be found here.
Gouldylox
is a lifestyle blog focusing on beauty, hair, makeup, skincare, health, fashion, cannabis, weight loss, diet & fitness tips to help real women look and feel their best.
Copyright 2009-2017, Gouldylox. All Rights Reserved.