How porous is your hair? Have you ever even thought about it? I hadn't. Not really. I've been raving about
Roux's Rejuvenating Porosity Control and Correct Conditioner
for years. Then I fell in love with this new serum from Keune that made my hair go from straight up Wildling to print-ad-luscious. Before I tell you what took my hair from fuzzy, cotton candy to silky and lovely, let's discuss what porosity means.
Essentially, your hairs' porosity relates to how well your hair absorbs moisture. Hair with low porosity has a very tight cuticle and maintaining moisture may be difficult. Hair with high porosity absorbs water, oils and moisture like hungry squirrel. Why is hair so hungry? Because the cuticle is riddled with damage. Here's a fast way to determine the porosity of your own hair:
1. Pluck a clean strand of hair from your head.
2. Drop it in a glass of water.
If it floats and stays on top of the water, the cuticle is sealed and it's hard for moisture to penetrate the hair shaft.
If it sinks, your hair likely resembles Swiss cheese; and would be considered to have a high porosity.
This is my hair (on a good day) in August. Notice, it sticks together, it's "clumpy", it's frizzy and it's not cute.
My hair last night. I don't know what my bangs are doing, but my hair texture is amazing.
So now that you know if you have porosity issues, here are three products that will change everything you hate about your hair. They did for me!
1.
Roux's Rejuvenating Porosity Control and Correct Conditioner at Sally Beauty should be your first stop.
Grab this for $11 or less (there is BOGO right now). This won't add a huge amount of moisture, but it will help manage the porosity of your hair.
2. Add a serum to smooth out hair and fill in the gaps.
Specifically, Keune's Care Vital Nutrition Porosity Filler is like manna from heaven for my hair.
This dramatically changed my hair and I've actually stopped looking to improve my results. I add a little serum to wet hair before I blow dry and after I blow dry. This keeps my hair silky, shiny non-frizzy. Grab the entire
Vital Nutrition line
if you have really troubling hair. It's not cheap but it's made the biggest difference of anything I've tried. Keune is a salon-only line, so to find the salon closest to you,
click here
.
3. Every other week, I treat my hair to an extended masque, using
SheaMoisture® Mongongo & Hemp Seed Oils High Porosity Moisture-Seal Masque
. I got mine at Target, but it should be anywhere that carries the full line of Shea Moisture.
While you are well on your way to maintaining a frizz-free life (or at least starting to win the battle), there is one more thing you should do. Add a little keratin. I use
ApHogee® Keratin 2 Minute Reconstructor
every other week to help fill in those potholes in my cuticle. You do have to be careful not to overdo it with keratin; too much and your hair will break.
I started using the
Keune Vital Nutrition Line
, along with the products mentioned above in early September. Since then, my hair has changed dramatically. It swings. It moves independently, instead of in a tangled mass of frizz. It doesn't frizz as easily. My styles hold for days instead of hours. Instead of hating my hair, I love it.
Do you have high porosity hair? Let me know what works for you!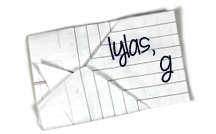 Find Kelly on
Google+
. Official
disclosure/disclaimer
statement can be found here.
Gouldylox
is a lifestyle blog focusing on beauty, hair, makeup, skincare, health, fashion, cannabis, weight loss, diet & fitness tips to help real women look and feel their best.
Copyright 2009-2017, Gouldylox. All Rights Reserved.