Purchased by me. Sent for review. Contains affiliate links.
It's finally a Makeup Wars all about hair! My blonde lob has certainly been through the wringer over the last year and I've been testing, trashing and embracing buckets of products. I love products that help dry hair find its luster, bounce and life. Here are my go-to, never-fail, swear-by products (you should have seen my original list!).
Roux Rejuvenating Porosity Control Corrector and Conditioner
: I start cleansing my hair by using this first. Not because I'm reverse washing for volume, but because it balances the pH level my hair, especially after highlights. This makes the biggest difference in the health of my hair, if I skip this a few times (accidentally!) I can always tell. I also swear by their
Treatment and Shine keratin spray
. $10.99/$8.99
R&Co Park Ave Blow Out
:
This gives me the best at-home blow outs, making my frizzy, crinkly strands as smooth as silk. $28.00
LOREAL Mythic Oil
: This oil soothes my strands when they refuse to look like hair, favoring cotton candy instead. I go through it like water, but it's fantastic. $33.50
Arrojo Healing Oil Restorative Spray
: This is a spray oil that adds
shine, controls frizz, protects the hair from UV rays
; all without sulfates, parabens or silicones. It's amazing. $25.00
DermOrganic Leave-In Spray Shine Therapy
: This is phenomenal immediately following a blowout. The shine you'll get is insane. $20.00
Oribe Aprés Beach Wave and Shine Spray
: This gives the look of salty hair, without the damage. Why would you purposely use salts to dry your hair out? I love the look too, but yikes. Don't do that to your hair, especially if you color, perm or have damaged hair. $39.00
Obliphica Seaberry Hair Mask
: I can't find a better treatment for thirsty hair. I wish I could, because this isn't cheap. But I can't. And now it appears to have been discontinued. I'm tempted to take out a second mortgage and stock up. $31.00
Clairol Shimmer Lights
: Nothing makes icy highlights pop like this classic, blue conditioner. $10.00
Olaplex #3
: This is a no-brainer. Don't let your stylist color or perm your hair without Olaplex and be sure to pick up a little bit of
Olaplex #3
on your way out. Use this as a leave in conditioner to see your hair go from beat up to beautiful.
You should buy it from your stylist and not on amazon*, where it may not be the actual product.
$25.00
The Right Comb:
I comb my hair a lot, especially when I'm air drying. Carefully combing wet hair with a fine toothed comb really helps the cuticle to lay flat while drying, which means less frizz. It's so simple, but it really works.
Just never pull tangles or knots with a comb.
You'll destroy your hair. Use a
Wet Brush
or the
greatest comb ever invented
for real detangling. My favorite detangler is also sold as a pet grooming product! For humans, it retails for closer to $20.00. For pets, it's less than half the price at $4.85.
Want more must-have hair? Click on the tiles below to see what the rest of the Makeup Wars team can't live without!
An InLinkz Link-up
*While I'm including some Amazon links for those who don't live near a stylist that carries the product, please support your stylists/brands and purchase directly from them, wherever possible.
Buying beauty products on Amazon always carries the risk that products are diverted not always formulated as intentioned by the brand.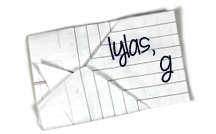 Find Kelly on
Google+
. Official
disclosure/disclaimer
statement can be found here.
Copyright 2009-2016, Gouldylox. All Rights Reserved.