I change what I do with my hair, and how I wear it, every other week. This means I quickly find out what works for me and what doesn't. However, in talking to so many of you in person and online, I realized one thing that so many people are skipping when they wash their hair.
But before I dive into the biggest hair mistake you're probably making, let's talk about all of the hair washing trends that seem to confuse anyone not obsessed with their own hair.
1.
Co-Wash
: Conditioner-only washing. This means no surfactants or soaps are used. Some products are actually called "co-washes". You can also use a regular conditioner as a co-wash by skipping the shampoo. Try:
As I Am, CoWash
$13.00 //
2.
Pre-Wash Treatment
: This is a conditioning treatment that helps prepare dry or sensitized hair before it's washed. Applied to the mid-shaft and ends only, this treatment helps delicate strands survive the washing process while helping to improve the overall quality of your hair. Try:
Burt's Bees, Avocado Butter Pre-Shampoo Hair Treatment
, $10.00 //
Darshana Natural Indian Hair Oil
, $18.00 //
Living Proof Timeless Pre-Shampoo Treatment
, $26.00 //
3.
Scalp Exfoliators
: These can either be used before or after washing and remove dirt and debris from the scalp. In some cases, this may help struggling hair follicles breathe a little easier. One side effect of washing with products like Wen or Hairstory is that the product may not be rinsed completely and cause follicular damage. A scalp exfoliator can help stop that build up and make your hair swing like crazy. If your hair isn't swinging when you shake your head, it needs a little help. Try:
Madam CJ Walker, Dream Come True Scalp Exfoliator
, $32.00 //
4.
Scalp Toners
: These are now a thing as well, and help de-gunk an oily scalp. DevaCurl even launched a micellar water to help cleanse the scalp and hair. Use these no more than once per week. Try:
ESSENTIAL RINSE Scalp & Hair Toner by Younghee
, $29.00// D
EVACURL Buildup Buster Micellar Water Cleansing Serum
$28.00 //
5.
Reverse Washing
: This just means you condition first and wash second. This is great for oily or fine hair that is not damaged. You don't need a specialty product, you just need to condition first and shampoo second.
6.
Air Stylers
: These are essentially polymers that adhere to wet hair and help it dry without looking frizzy OR wet. If these work with your hair, there is no better summer style than an air dry! Try:
Living Proof Perfect Hair Day In-Shower Styler
, $24.00 //
Redken No Blow Dry Airy Cream For Fine Hair
, $24.00 //
Matrix Style Link Wild Boho Texturizing Air Dry Cream
, $18.00 //
Color Wow Coconut Cocktail Bionic Tonic,
$24.00 (Technically, this isn't an air styler, but it works wonders on my sensitized hair!) //
Now that we are all on the same page with the trends, what is the biggest mistake you may be making?
I'm not talking about scrubbing your hair. You don't really want to do that anyway. I'm talking about how you wash your hair. It doesn't matter if you reverse wash, co-wash or low-poo, you still have to scrub your scalp.
So what should a basic wash and condition look and feel like?
Great for sensitized or weak hair! Save 20% with code GOULDY20 at checkout!
Start by wetting your hair completely
. You know how wet your hair is after you get out of a swimming pool? Your hair should be wet like that. Otherwise, the soap and conditioner will not spread evenly.
Apply the shampoo to your scalp and massage the shampoo into your entire scalp
. Use your fingers to make little circles, massaging every inch of your scalp. Don't skimp! Now go over your scalp a second time, making sure to really manipulate the roots of your hair. It should feel nice, so enjoy! Try:
Ms. Pompadour Strengthening Shower Experience (shampoo & conditioner)
, $40.00 //
Use checkout code Gouldy20 and save 20% at check out!
Next, you'll want to
spread the shampoo through the mid-shaft of the hair and rinse
.
Condition your hair from the mid-shaft down
. If you have dry or chemically-treated hair, you may want to apply the conditioner a few inches from your roots. Allow the conditioner to sit for a few moments and rinse thoroughly. Try:
Ms. Pompadour Strengthening Conditioner
(includes shampoo), $40.00 //
Make sure you really take a few moments to
rinse all product out of your hair
.
My favorite reason to scrub-a-dub my scalp? I love how it helps my hair swing and move more naturally. Plus, it just feels fantastic. And a scalp that is stimulated and clean is exactly what you want to grow stronger, longer, thicker hair. (Unless you have a serious hairloss problem. then you should defer to someone who knows more about hairloss than I do.) If you aren't thoroughly cleansing your scalp, you're not doing it right.
But rest easy knowing you aren't alone. The more you know, right?
Got questions on the basics? Ask me anything- I'm ready to answer!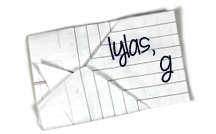 Find Kelly on
Google+
. Official
disclosure/disclaimer
statement can be found here.
Gouldylox
is a lifestyle blog focusing on beauty, hair, makeup, skincare, health, fashion, cannabis, weight loss, diet & fitness tips to help real women look and feel their best.
Copyright 2009-2017, Gouldylox. All Rights Reserved.