Question of the Week:
Name three skincare products you're currently loving...
My first pick is my new favorite moisturizer,
Belli Basics Clearly Coconut Oil. This fractionated coconut oil is colorless, scentless and absorbs instantly into the skin.
This coco-oil is always in a liquid form and sprays a list mist onto the skin. It's pure coconut oil without the mess. // $7
Paula's Choice Skincare Resist Omega + Complex Serum serves up a superfood mature skin uses to thrive
. Think of it as a jumbo dose of omega fatty acids that strengthen the skin. Stronger skin? Yes,please! // $36
The JeNu Plus Ultrasonic Infuser propels your favorite skincare products more deeply into the skin
. This means your skincare works harder and you see results even faster. Using the JeNu with a hyaluronic acid can plump up fine lines (temporarily) if you really need to make an impression. The only downside is that it requires a gel. //$249
Got a question for everyone in the Lipstick League?
Leave it in the comments! In the meantime, check out what you may have missed this week from your favorite Lipstick League'rs!
we heart this
- fell in love with the on-trend and affordable jewelry from 7 Charming Sisters, and are having a
$50 gift card giveaway
so that you can fall in love too!
Beautygeeks
- worried about a
new beauty hack with sunscreen
, so she contacted six experts – and they explained why you should worry too.
Beauty Junkies Unite
- It's been a bit since we've done a giveaway over on Beauty Junkies Unite, so to get back into the swing of things --
head on over and enter to win a Sephora gift card
!
Blushing Noir
- Trying on clothes at the store is time consuming and, for me, always a fail. I tried Trunk Club from Nordstrom to gather a few staples into my wardrobe. It was a HUGE WIN.
Learn more about the at-home styling service
+ see what was inside my first Trunk!
Clumps of Mascara
- A blast from the past of
an old makeup look
I did when I thought I wanted to be a makeup artist. Brace yourself...
EauMG
- I've fallen for
a perfume
that smells like a day on the boardwalk - ocean air, carnival food and suntan lotion. I don't think this was its intention but it makes me happy, so I'm not complaining!
fanserviced-b
- Korea's favorite "natural" beauty brand Innisfree is set to open an NYC flagship and US shopping site later in 2017 —
here's why
I'm pretty meh on this development.
Gouldylox
- Have you seen the
summer cheek collection
that every #GIRLBOSS is talking about? Grab it before the 20% discount code expires!
My Beauty Bunny
- The new
Nightly Lip Treatment from Dermalogica
saved my chapped and bleeding lips when NOTHING else worked!
Phyrra
- I share my first impressions on the
Urban Decay Naked Heat Collection
! See the palette, lipsticks and eyeliners.
Prime Beauty
- has a new and interesting way to choose a
fragrance--by your Zodiac sign
! Read the best scent for your sign!
(Wondering what the Lipstick League is? Find out here.)
we heart this is Currently Craving:
the
Sephora Favorites Summer Hair Saviors collection
. Sample dry shampoos, wave sprays, oil treatments and deep conditioners at a BIG discount (just $38 with a $94 value).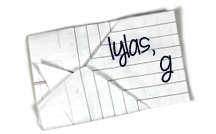 Find Kelly on
Google+
. Official
disclosure/disclaimer
statement can be found here.
Gouldylox
is a lifestyle blog focusing on beauty, hair, makeup, skincare, health, fashion, cannabis, weight loss, diet & fitness tips to help real women look and feel their best.
Copyright 2009-2017, Gouldylox. All Rights Reserved.