Ever wish you could designate what charity your purchase helped? Or even what items were sent when giving aid?
DIVONA
, a new crowdsourced perfume line, is aiming to do just that.
"My personal experience with domestic abuse was the biggest motivator behind creating DIVONA, a perfume line that not only empowers you but also empowers many women across the globe," says Mylene Paquin, Co-Founder of DIVONA.
How can one perfume purchase help to empower women around the world? It's easier than you think!
With each perfume purchase, you get a vote. This vote is then applied to a care package that supports women in need. Each item in the care package comes from one of their partnering brands, all of which directly support women in a variety of ways. Some hire abused women, thereby supporting them with wages. Some educate women through nonprofit programs, enabling them to grow and change their paths. And some work directly with impoverished communities, helping them to thrive.
Mylene Paquin calls this the "ripple effect of empowerment". It means that when you vote on items you wish to see in the care package (like socks, toiletries, wages, etc) you are supporting brands that help many women, making your single purchase the start of a ripple effect for thousands of women.
The DIVONA perfume line will include twelve "identity scents". To find out which scent embodies you,
simply take one of their quick quizzes
or just choose whichever scent appeals to you. Either way, your purchase is helping women in need.
I'm officially a Zephyr
, the social butterfly of the sky. The Zephyr scent is green and citrus with a touch of rosebud and leather.
The scent quiz led me to "Auria"
, whose top note is ozone, followed by blackberry, rose and vanilla.
Either way, at $45.00 per bottle, it's a beautiful way to smell amazing while helping others.
We have to stick together these days, know what I mean? It's tougher out there than you think and anything that gives back in a meaningful way gets my support. Check out
DIVONA
for yourself and find out which identity scent matches your personality.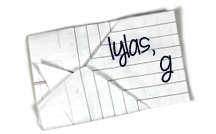 Find Kelly on
Google+
. Official
disclosure/disclaimer
statement can be found here.
Gouldylox
is a lifestyle blog focusing on beauty, hair, makeup, skincare, health, fashion, cannabis, weight loss, diet & fitness tips to help real women look and feel their best.
Copyright 2009-2017, Gouldylox. All Rights Reserved.