Eyeglasses are out-of-control expensive. None of this is helped by the fact that most of the makers of eyeglasses are owned by the same companies, who also own the companies who make the frames. While it seems like it's impossible to get
quality lenses affordably
, with a few of my tricks you can change your glasses like you change your shoes.
Trick 1: Understand Your Prescription
You probably aren't an eye doctor and I'm definitely not one either. Here are the basics you need to know.
Contact lenses require a separate prescription. You can't order glasses with a contacts script.
If you have a complicated prescription, make sure you understand what makes it tricky. Bifocals? Do you require special lenses or coatings?
Get your eye doctor to determine your PD, or pupillary distance. This is the distance between your pupils. It's kind of a key measurement and while you can measure it yourself, it's easy to botch.
When shopping online, only use a site that allows you to see the frame on your face while giving you access to all frame measurements.
I prefer GlassesUSA.com for online shopping.
Trick 2: Use Glasses You Already Have to Find the Perfect Fit
If you already have a pair of glasses that fit well, you've got the blueprint to finding your next pair online. You're also going to need a nice photo of looking straight into the camera, with a slight smile. This will give you a great sense of how your
new glasses
will look.
Determine your "temple arm" length to find glasses that will fit comfortably from your ear to your nose. Every pair of glasses has a few separate measurements on the arms and bridge. Understanding these numbers is key. The temple arm measurement (mine is 135-140) is the length of the arm and the piece that curves around your ear. If you have a pair of glasses that are comfortable, look to select a pair of glasses with a similar temple arm measurement. I wouldn't stray more than 5 millimeters either way unless your existing glasses are uncomfortable.
Determine the width of your glasses, by looking for a small number on the bridge of the nose. The width of my last pair of glasses was 52 per lens. Use this as a reference for how wide your lenses will be. If you want a wider lens, look for a slightly larger number. Again, don't stray too far from this number, unless you are going for a completely different look.
Determine the distance between your lenses. The number following the square is the distance between your lenses; in my case, this is 17. Picking a pair with a larger number means the lenses will be farther apart. On plastic frames, this may relate to how the glasses sit on the bridge of your nose. On frames with nose pads, this can be adjusted slightly. Again, you don't want to stray too far from your original number, unless you were unhappy with your fit.

Trick 3: Understand Your Options
Do you need to
upgrade your lenses
to a fancier coating or weight? Maybe. Here's what they really mean:
Do your glasses feel heavy? If yes, consider getting a lighter lens. This is usually a very inexpensive upgrade that makes the glasses feel much nicer. Plastic lenses are high quality and much, much lighter than traditional lenses.
Are you tough on glasses? Do you take them on and off during the day, sometimes forgetting where you left them? Opt for an anti-scratch lens coating. You'll want to be careful cleaning your scratch-resistant glasses. I like using a dry eye glasses cloth. Avoid harsh cleansers at all costs!
Does the computer bother your eyes? Do you have trouble driving at night due to glare? Try an anti-reflective coating to help keep down painful glare. This can be very helpful in reducing eye strain from looking at a computer all day long.
Now that you are ready to shop, where do you start?
I love GlassesUSA
and just got my first pair of progressive lens glasses. No, progressives aren't those lenses that change color, they are bifocals without the obvious line across the lens. Honestly, I was terrified to step into progressive lenses online but, using my methods, the lenses are perfect.
Go to GlassesUSA.com. Sign in and create an account so you can keep more favorites in your account. This is clutch when making big decisions. Next, click on the photo in the middle of the page that says something like, "see yourself in any pair". Upload your forward-facing photo and adjust the markers so you are getting an accurate look.
Next, look down the left side of GlassesUSA.com and select whatever you like. To find a pair that will fit you properly, make sure you select the frame measurements that match your existing glasses.
It's time to select your favorite pair, add your prescription and look for checkout codes. There is almost always a discount to be had, so make sure you do a quick search of the site. If it's your first time, you'll almost always get a
very friendly discount
. Now hit submit and wait for a week or two. When your glasses arrive in the mail, you'll get a sturdy case, a glasses cleaning wipe and the knowledge that if anything is wrong, they'll fix it. If anything goes wrong with your glasses within the first year (because of a manufacturing issue, not because you dropped them into a wood chipper) and GlassesUSA.com will make it right.
I could not be happier with my own glasses! I chose progressive lenses in the Harvey Brown frame. The frames are stylish, sturdy and have a nice weight. The lenses are spot on and using my old glasses as a way to measure for new glasses ensured a perfect fit.
How much was your last pair of glasses? I bet you can save money online without sacrificing quality, especially for basic lenses, kids lenses and fashion lenses. Visit
GlassesUSA.com
and tell me how your shopping goes!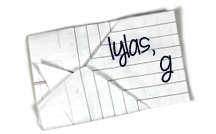 Find Kelly on
Google+
. Official
disclosure/disclaimer
statement can be found here.
Gouldylox
is a lifestyle blog focusing on beauty, hair, makeup, skincare, health, fashion, cannabis, weight loss, diet & fitness tips to help real women look and feel their best.
Copyright 2009-2017, Gouldylox. All Rights Reserved.