This is a sponsored conversation written by me on behalf of Remington®. The opinions and texts are all mine.
For hair that can hold its own against the haze before the holidays, you need to start with a dryer that is powerful and hot enough to tame your hair. Your hair needs to live a 24/7 lifestyle, just like you. Especially for the next few weeks! A good dryer should be comfortable to use and has enough power to dry long hair quickly.
While I'll admit I'm a wee bit of a hair dryer snob, when
Remington
asked me to try their new
Thermaluxe™
Dryer
I ran off to Target to check it out. I found it in the hair appliance aisle in the beauty department. Since then, I've been using the
Remington Thermaluxe Dryer
for the last two weeks and I'll admit it--I don't miss my ultra fancy dryer! I dug it for these reasons:
1. The buttons are thoughtful and the weight is nice:
I hate dryers that don't fit in your hand perfectly.
Please don't put the buttons in places I'll constantly nudge with my thumb or the side of my hand. Down the middle, inside of the handle, please and thank you. The dryer feels like it's been weight balanced, so it doesn't tire out your wrist when you have loads of hair.
2. I need options:
I want to own my dryer. Delicate pin curl on the face need to be locked in? Cool shot + low temp + low speed. Got it. Need something insta-hot for a super smooth bob? Done. And I want airflow options. And a cool shot button that's icy and easy to reach. What can I say? I need my options!
3. I want the pro version (for non-pro coin):
Professional grade motors work harder, last longer and perform better than regular hairdryers. The combo of the powerful airflow and consistent heat smooth my hair in a way that lasts for days, which is so lovely during the most wonderful time of the year.
4. BTW, it's got a long, tangle-free cord, FTW:
The newer fabric power cords don't tangle like the older plastic ones. Think about how long you've spent detangling that cord. Fabric cords for the win, my friend!
This dryer does everything my more expensive dryers do and does it while looking slick on my vanity. Deep aubergine with a highlight? Yass! With the power of this dryer, combined with sectioning and your dryer skills, you've got the recipe for holiday hair that stays all day.
Want to keep your style on lock for more than one day? Seal it with a
Thermaluxe™ Slim 1" Straightener.
. This straightener only needs one pass to smooth the cuticle and lock in style. Guess what that means? More time saved and less damage to your strands.
With multiple heat settings, it's easy to dial in a style that stays. This is one of those flat irons that has "magical plates" that wave hard-to-wave hair. (I'm sure it's more likely the evenly heated plates than magic, but you get my point.)
Confession: I over-curled my hair with this straightener and the curls wouldn't fall out. If my hair had been a little longer, it would have been amazing. For reals though, I had to wash my hair to get rid of the curls.
To get a shiny, three-day lob, here's my holiday game plan. On day one, wash and blow dry hair like it's your job. Really scrub that scalp! Don't miss the nape of your neck. Blow dry hair in sections, making sure to point the nozzle down the hair shaft. Look at you, doing a better job than you thought possible. Love that Thermaluxe!
On the morning of the second day, I spritz a little dry shampoo and reshape my lob quickly with the Slim 1" Straightener.
On the third day, I'll add just one little bend with the flick of a wrist, just above my ear. Messy wave Wednesday, anyone?
Time saved on not styling from scratch for two days? About a half hour! Assuming you wash twice a week, that's an hour of extra time.
That's a lot of sleep or an extra episode of your current binge-worthy TV obsession. It's your FA LA LA LA. Do you want to spend it styling your hair? Get
#RemingtonReady
and grab this Thermaluxe Dryer from Target for $39.99 and snag the delicious Slim Straightener for $30.00.
Here's to peaceful shopping, calorie-free cookies* and hair that slays the season!
*A girl can always dream @remingtonready!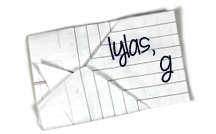 Find Kelly on
Google+
. Official
disclosure/disclaimer
statement can be found here.
Copyright 2009-2016, Gouldylox. All Rights Reserved.
.