Happy Friday, little sisters! This week, I thought I would answer a few questions about losing weight that I get from almost everyone I meet.
I'm basically an open book, so if you have a question, just ask me!
Let's get the basics out of the way, first. Since January of 2015, I've lost a little over 100 pounds using
Weight Watchers
. I made lifetime in June of 2016 and have been on maintenance since then. The maintenance program at WW is shady and lacking, but I love using the e-tools. I'm still tracking in one way or another, every day, everything that goes in my mouth. Why do I say the maintenance plan is lacking? Simply because there is no support from Weight Watchers. You pick a points level and see how it goes. Sadly, the support ends there. Almost like they want you to gain a little and come back, like a for-profit business, not a weight loss partner who wants you to succeed. Still, lose the weight and let that be the worst of your problems.
Question #1:
I'm a creature of habit and when my body is humming along, working really well, I feel fantastic. So I eat the
same things often
. I have an egg sandwich with cheese for breakfast (2 slices of Fit & Active White Bread, 1/2 cup egg beaters, 1 oz part-skim mozzarella). For lunch, I have my
meatball sandwich
almost every day. It's my favorite thing. If my grocery store ever stops carrying those vegetarian meatballs, I'm in trouble. At night, I usually have a vegetarian skillet of some sort (veggies, a little olive oil, spices, a little sauce of some kind), fish or a salad. Dessert is where I fall apart and dive into the peanut butter.
Keeping desserts out of the house is key for me, because certain foods trigger binge eating, which is a real problem for me.
Question #2:
How do you maintain a wardrobe while you lose so much weight?
I went from a size 22/24 to an 8/10. I was working at an ad agency for most of that time and needed to look presentable and keep up with my super stylish co-workers (at least a little). While I wish I could afford to hit up Nordstroms (Rack, even!) every few months as my size shrank, that's too expensive. Instead, I sought out half price days at my Salvation Army. My entire wardrobe is now thrift mixed with TJ Maxx and Marshalls. And you know what? I have nicer clothes now than ever before. The key is trying on things that work for your new shape. It's hard to move out of my comfort zone and try on body-skimming clothes. I bring a friend to help look for clothes that complement my new shape. I've spent my life trying to camouflage parts of my body I now want to highlight.
It's like learning to speak a new language.
(Thankfully, I still have those old
Trinny and Susannah
books!)
And then there is Kathy, who works the dressing room at my TJ Maxx. I always ask for her opinion--and believe it or not, I end up buying less. She is one of my secret weapons! Feeling overwhelmed with picking a new style? I literally tear photos out of magazines and keep a folder of pieces I'm hunting for (right now, I'm hunting for a bomber jacket and a faux leather skirt).
Question #3:
Did you really? You don't look like you lost weight!
This is a weird one, but every single person I meet makes the same comment. I've come to determine that comment means I don't look "deflated". One woman asked me to reveal my upper arms, hold my arms out straight and shake them (I did, which was weird. Don't ask people to do that, ok?).
I have loose skin. I had a lot more of it back in January than I do now. I'm 43 and it's a crapshoot to see if my skin will bounce back or not. I've researched, I've asked doctors and every answer is always the same:
No lotion by itself will make your skin go back magically.
The faster you lose weight, the more loose skin you are likely to have.
For some people, the skin adjusts and for others it doesn't.
The only way to treat loose skin permanently is to have it removed.
Deep down, I think we all know those answers are true. Which is why people are surprised when they hear my story, see me and wonder what happened to the saggy skin.
I've given this a tremendous amount of thought and only come up with one possibility (besides being lucky, that is.) The only thing I've done differently is that while I was losing weight (from November until April, anyway)
I used a fancy face tool called the MiraSkin.
The MiraSkin is a German ultrasound tool that promotes deep cleansing and wrinkle reduction. It's not intended to tighten skin on the body, but it does help with collagen and elastin, to give the skin a more youthful appearance. I've started using it on my belly and thighs, along with a
fascia blaster
(not the expensive one!) and I'm seeing real results.
In no way is MiraSkin tested and approved for use outside of the facial area, but I'm using it and I'm getting results.
I used the
MiraSkin
every other night for months on my face and my face is almost too tight. There are worse problems to have, right? (Like how fast you go through hyaluronic acid when using it everywhere.)
Do you have other questions? Ask me anything! I want to help you reach your goal, so let's discuss! In the meantime, check out some of my previous
posts for all kinds of motivation
. Please
subscribe
so you'll never miss another update!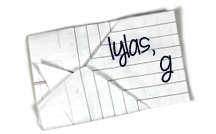 Find Kelly on
Google+
. Official
disclosure/disclaimer
statement can be found here.
Copyright 2009-2016, Gouldylox. All Rights Reserved.