Picking a red lipstick doesn't have to be hard. And it may not be a shocking oxblood, a deep blue red or a bright orange. Your perfect red may be, well, less red than you thought.
Shiseido
recently launched their
Rouge Rouge
collection, consisting of sixteen perfectly blended reds. Rouge Rouge covers the spectrum of skin tones and reds, so there is no reason you can't rock a red lip on a Tuesday ever again.
Crime of Passion, Coral Shore, Murrey
From deeper tones to delicate reds, it's easy to find more than one perfect red.
The best part of this lipstick formula? It's like a bra for the lips. I never knew I wanted that until I tried it. Officially, it's a combination of hydrating complex called
"S Hyaluronic Acid Complex"
and
"S Hydro-Wrap Vitalizing DE EX"
, but a bra for your lips is easier. It just makes them feel shapely, plump, hydrated and firm. Not in a really crazy push-up bra way, but in a bralette way. Get it?
Plus, the way the lipstick is formulated, the color wears without fading for way longer than you would expect from a lipstick this hydrating.
With 16 options, across a full spectrum of reds, finding your perfect shade is easier than you ever thought. Just be gentle with these bullets...they are a teensy bit on the delicate side. //
$28.00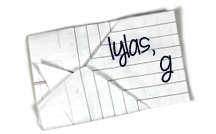 Find Kelly on
Google+
. Official
disclosure/disclaimer
statement can be found here.
Copyright 2009-2016, Gouldylox. All Rights Reserved.