When
Madison Reed
reached out and asked me to take their challenge, to color my salon-colored hair with their private line of at-home hair color, I had to say sorry. What I've got going on in this blond is complicated and I'm not looking to change that. But Madison Reed is actually more than just at-home hair color. I had no idea!
Madison Reed offers shampoo, conditioner, a styling creme, a frizz-tamer and
several root touch up colors
, in addition to their famous at-home color line. While roots are trendy right now, that doesn't mean we're all living la vida root-y, right? My roots are silver and ashy brown and I'm not sure I like them them popping up through my level nine blondness in between color appointments.
Madison Reed just launched a new
two-toned root cover up for complicated blonds
that includes two colors, Cascata and Pinoli. You can even match your highlights if you like! If you can apply blush, you can apply this like a master colorist on the first try. To use, style your hair like you normally would.
Taking the brush, gently swipe it into the desired color and then apply it to the roots of your hair. I personally try to avoid powdering my scalp, but if your hair is thinning, filling in a bit may help hide the look of thinning hair slightly. I then use my fingers to make sure the powder is in place and voila! Roots are camouflaged!
Try the darker color on your roots and use the lighter color, Cascata, where you have highlights. Easy, right? I'm really impressed at how such a light color can transform the look of my roots!
Once you've applied the color, it's not going to come off until you wash your hair. How sweet is that?
The folks at
Madison Reed
were sweet and sent me a few other products to try. The shampoo is sulfate-free, but you'd never know it based on the amount of lather you'll get. It's straight up suds city, baby! The conditioner is rich and hydrating, but I still needed a little more moisture; a fact that surprises no one who has ever read this blog before. What I can't seem to shake is the scent. It's not lavender or honeysuckle. It smells like a forest. Who knew I wanted my hair to smell like a northwest forest? I had no idea, but I love the idea of going beyond the expected. And apparently, I love the scent of the great outdoors.
I also got to try the
Styling Creme
, which kept my hair from frizzing out during a very rainy week in Baltimore. Tame is a finishing cream that adds shine and seals the cuticle. You only need a bit of this, as it doesn't act like a typical serum. It's not greasy or oily in any way.
The best part of using the cleansing and styling line is that my hair is shinier than it has been since I was a little kid. I think it's fair to say I'm gobsmacked by the amount of shine I got from products. I feel like my
haircolor was kicked up a notch
by all of the extra shine. My hair doesn't often radiate shine, but it does now!
Have you tried
Madison Reed
? What did you think? I'm going to be hard pressed to go back to basic lavender-scented shampoo after falling hard for forest. Tried it? Tell me all about it in the comments below!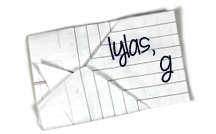 Find Kelly on
Google+
. Official
disclosure/disclaimer
statement can be found here.
Copyright 2009-2016, Gouldylox. All Rights Reserved.