Tomorrow is the in-store launch of some of the new products at Sephora, including the new Vice lipsticks! I'm not sure what is on my can't-live-without-list, but I'm pretty sure the new Becca is on it. (Brooke has the deets on that!) And if you need a good summer perfume, I couldn't agree with Amber more. I love that scent!
Phyrra
- Take a first look at the
Jeffree Star Beauty Killer Palette
with me!
Prime Beauty
- is feeling years younger with the dewy glow of
Osmosis Long Wear Liquid Foundation!
we heart this
- Do you need the
IT Cosmetics Naturally Pretty Essentials Matte Luxe Transforming Eyeshadow Palette
? Like, NEED?
Beauty Junkies Unite
- Amber loves this cult-fave perfume that smells like a beautiful beach day -- sea spray, and all!
See which one it is...
Blushing Noir
- When Jaclyn Hill pops that champagne she knows how to get it done - YYAAAAAASSSS, girl! Check out
Jaclyn's latest creations in the Champagne Pop lineup
from BECCA!
Clumps of Mascara
- Oooooh, Disney lovers! There's a new Sephora at Disney and in honor of the opening, I'm giving away some
Minnie Mouse Beauty goodies
!
EauMG
- It's Drugstore Divas week on EauMG! This week I've revisited classic (and cheap) drugstore perfumes.
This one
in particular from the early 90's had me strolling down memory lane.
Gouldylox
- Remember my niece who is way in to makeup? Over the holiday weekend, she gave me a makeover,
Nikkie Tutorials-style
. Her lining skills have more game than mine do, apparently....
My Newest Addiction
- If you haven't seen the
By Terry Sun Designer Palette
then you should check out Laura's review and swatches of Light and Tan vibes!
Nouveau Cheap
- There's a new detangling brush in town, and I'm guessing that
this one
is a bit different than anything else you've ever seen.
Olive & Ivy
- Have you seen the new YSL Mascara Vinyl Couture in action yet? It gives AMAZING results. Check out my
before & after lashes!
(Wondering what the Lipstick League is? Find out here.)
Phyrra is Currently Craving:
I'm all about the new
Urban Decay Vice Lipsticks
that are launching soon….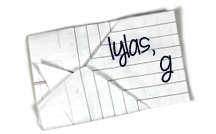 Find Kelly on
Google+
. Official
disclosure/disclaimer
statement can be found here.
Copyright 2009-2016, Gouldylox. All Rights Reserved.