I bought this. Contains affiliate links.
Yeah, I know it's a clickbaity title. But for realsies. This brush piqued by interest. It could lead to a hot mess or create a rat's nest. Or it could be dreamy. There's only one way to find out!
The
Bomb Curl Homodisperse Heat 360 Brush is something else
. It's a totally round brush that is covered with bristles. I don't mean round like cylinder. I mean round like a sphere, covered in bristles. It's genius. It seems like it would ruin your hair, make a mess and be worse than getting gum stuck in a round brush while using a blow dryer. But it's not.
It's not even a little weird to use. You use it like you would any other hair brush, except you can twirl your hair to your heart's content without getting the brush stuck in your hair. It's so easy. The waves last until you wash them out. And because it's actually round, with a hollow core, your hair dries faster, with less heat damage. It works the exact same, wet or dry. I tried to make a mess, and I couldn't (and you
know I'd tell you about it if I did
). I made the video above to prove that it glides through hair without issues. I wouldn't believe me if I didn't see the proof, either...
Grab one from
Amazon for less than $20
.
Ulta also just started carrying one called the Robanda
, but it has a metal core. I'm a little concerned at how that that will get, so let me know if you try it. Either way, this brush changes everything.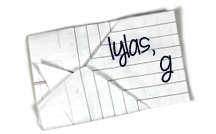 Find Kelly on
Google+
. Official
disclosure/disclaimer
statement can be found here.
Copyright 2009-2015, Gouldylox. All Rights Reserved.