Sent for review. Contains affiliate links.


Of course I love a brand that says, "So the next time you're out in the sun, protect your lazy ass and grow old with us." I could not have said it better myself! We all know I'll go on and on about sun protection, skin cancer and my love of pale skin. But what about what the sun does to your hair?
Prolonged sun exposure can not only cause your hair color to shift--it can also dry out your hair. Dry hair is brittle hair that is prone to breakage and no one wants that. I'm a little bit in love with
Sun Bum's 3 In 1 Leave-In Spray
. Okay, so much in love that I'm not using my
Davines Oi
and you know how much I love Oi.
I was a little nervous that it wouldn't absorb into the hair or would make my hair look oily, like most leave-ins that offer UV protection. It didn't. I've applied a lot of it. I coated my hair when I got out of the shower. I sprayed it again on the ends when it was dry (and followed up with a little Shine On Hair Oil Treatment). I spritzed my hair again before bed and again before going out of the day on Day 2. I sprayed it again before going to bed and again on the morning of Day 3. My hair looks shiny and healthy and is the farthest thing from greasy.
Sun Bum's 3 In 1 is filled with good for your hair oils, like coconut oil, quinoa protein, sunflower seed oil, banana pulp, peel and leaf. It's also paraben-free and not tested on animals. There is literally nothing to dislike in this product. And it's 1/2 the price of Oi.
I think I've found a new holy grail hair treatment!
(Davines has held that spot for about two years! I'm not playing around when I'm talking about hair hydration!)
I also have been using a touch of the
Shine On Hair Oil Treatment
, which adds major gloss to your tresses. Shine On is definitely a hard working hair oil, as opposed to a treatment. While it does contain many of the same oils as above (plus a few others), it also contains a decent amount of silicones. A little silicone here and there is fine. But be careful overloading your hair with 'cones. You don't want to start the cycle of needing a strong detergent to wash out the gunk you put in. In moderation, this oil is fantastic.
I have a feeling I won't be without Sun Bum on my vanity, no matter what the season.
Grab them for $15-20 each anywhere
Sun Bum is sold
.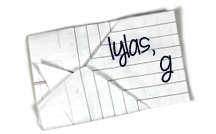 Find Kelly on
Google+
. Official
disclosure/disclaimer
statement can be found here.
Copyright 2009-2015, Gouldylox. All Rights Reserved.