Once again, lipstick seems to be dead in Hollywood. At least any shade of lipstick that would show up on camera. Sigh.


Save for a few celebs and our very own
Lipstick Leaguer, Stef from We Heart This
, lipstick was not a sight to behold at the 66th Annual Primetime Emmys. (Yes, Stef was there and I can't wait to hear all about it!! She's so gorgeous!)
Other than
Juliana Margulies
, is it just me or did curves make a serious comeback? Maybe it was some of the dresses, but for the most part, the Red Carpet looked much healthier and curvier than in years past. I love it!
I adored
Amy Poehler
's boho waves and glittery dress. 'Lil Sebastian would have have too.
While
Lena Dunham
didn't bowl me over with that hair (or the dress), good for her for taking chances.
I loved
Taylor Schilling
's ear cuff. I'm obsessed with creepers and cuffs right now and I'm clearly not the only one! (The always amazing
Tina Turnbow
did her makeup, using
Laura Mercier
all the way.)
My favorite of the night had to be
Sarah Silverman
. My inner tomboy was so proud that one of us could show so much skin and look so incredibly glamorous. It gives me hope that tomboys everywhere won't shy away from trying new looks and breaking out of their comfort zone. I squee'd the whole time she ran to the stage barefoot when she won the Emmy for We Are Miracles. Good for her for dropping the silly protocols of being famous and for acting like a regular person, not a Hollywood glambot.
And no, her acceptance speech wasn't that bananas...it's a line from the special for which she just won an Emmy
. Which apparently not many writers for other publications managed to see. Was she #HAF on National TV (that is simulcast all over the globe)? I doubt it. At least not until after her category was announced. LOVE HER.
Oh, one last thing. Based on my email box this morning, everyone who had their hair done used the new
L'OREAL products
. Seriously. Everyone used L'OREAL. And based on my own showering experience, the new
Dove Deep Moisture Body Wash with NutriumMoisture
have been reformulated and are so luxe you may not want to ever use anything else.
Who was your favorite? Who missed the mark? Share your thoughts in the comments here or on
Facebook
!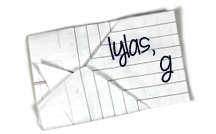 Find Kelly on
Google+
,
Twitter
or
Facebook
. Official
disclosure/disclaimer
statement can be found here.
Subscribe
and never miss a thing!
Copyright 2009-2014, Gouldylox Reviews. All Rights Reserved.