I'm sort of back. I'm still recovering from a spinal tap that didn't quite go as planned (they are less fun then they sound). Appreciate each day you have your health, little sister. It's no fun for anyone when you go from full on healthy to stuck in a bed for weeks.


Despite not feeling or looking my best, I'm still obsessed with some new products I haven't told you about. So without further ado, check out my five favorite products from this week!
I can't get enough Algenist. My love affair began with the
Advanced Anti-Aging Repair Oil
and I've since added the
Concentrated Restructuring Serum
. This serum does amazing things! Packed with Alguronic Acid, it lessens deep wrinkles and imparts a serious radiance and glow to your skin. All in about ten days! I thought it was too good to be true as well. But my skin doesn't lie. Even though I haven't felt the best, at least the nurses told me I had great skin!
I've been playing with a lot of lotions lately and sometimes you just need a citrus-scented one to pick up your spirits. That's exactly what I've found in
A Girl's Gotta Spa Energizing Citrus Body Lotion
. Made with everything you want and nothing you don't, this hydrating, creamy lotion will wake you up and make your senses tingle. It smells kind of like a bright perfume - a little different to everyone. Some smell top notes of grapefruit or lemon. I tend to smell a little orange and lemon. I love it!
Want brows but hate powder? Benefit recently released (or it's new to me!)
Gimme Brow
, a brow color that includes fibers for those who are lacking in the brow department. My tails are almost non-existent and this does help fill them out. It's not going to perfectly restore your brows if you don't have a single hair, but if you just need some help, this will do the trick. It's only available in two shades. I'm using the light.
Finally, take a look at this new foundation from
3Lab
. Their
Aqua BB Cream
gives a gorgeous finish that is more satiny than dewy. It provides buildable coverage that looks natural and wears until you take it off. If you like the idea of a foundation that feels light but hate that they are all too sheer, this is the foundation you've been looking for. It contains an SPF of 40 and hydrates the skin throughout the day. My compact even came with a refill.
Aqua BB is selling out at
Barney's
, so if you find it, grab it while you can. Sadly, it's only available in three shades - light, medium and dark. The light is a little too dark for me, but was perfect when I added a touch of
Zero Minus from Face Atelier
. This comes with a puff, but I prefer to use a flat topped brush. Any way you use it, this BB delivers great face.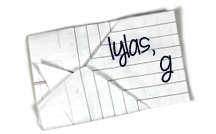 Find Kelly on
Google+
,
Twitter
or
Facebook
. Official
disclosure/disclaimer
statement can be found here.
Subscribe
and never miss a thing!
Copyright 2009-2014, Gouldylox Reviews. All Rights Reserved.