I've been really excited about this foundation for months. For those of you that know me, you won't be surprised to know that I took off of work to see the foundation on the day it launched. Yeah, I'm that excited. After all, this isn't just a standard liquid formula like everyone else. It's different.
Here is what you need to know:
BareSkin
is a new concept in foundation. It is a liquid, but it's so much more. It isn't made with water, oil, silicone, parabens or fragrance. Instead of being a regular liquid formula like so many others, BareSkin is an ultra-thin mineral formula. Each mineral is coated in jojoba and suspended in a coconut-derived base. That would be amazing on its own. However, BareSkin goes farther. It includes vitamin C and lilac plant stem cells to act as a brightening serum. Plus, it gives skin an SPF of 20, so you won't undue any the brightening action this foundation gives. And it's available in 20 different shades, so even the very fair or the fairly dark have an option.
Similar to their Buff, Tap, Swirl application method, you Shake, Drop and Buff this foundation on to the skin using their
Perfecting Face Brush
. It does help to use the brush, so pick it up (it's only $28. The foundation is $29).
You start by shaking the bottle. It has little beads inside to help mix the foundation properly. Without the emulsifiers and water, it settles. You must mix it up after each time you use.
Next, you apply one little drop to the well on the brush.
Then you buff the foundation on to your skin. Don't be lazy and use more than one drop. The magic doesn't happen if you do that. I don't know why, but that is how it works, so just trust me.
What you are left with is really long lasting coverage (I fell asleep accidentally in mine and I looked amazing when I woke up. OOPS!). You'll still want to use your normal concealer and setting powder. I left mine without a setting powder and I looked dewy in person and a touch shiny in photos. It looks like your skin, but better. If you tried the Armani Maestro and found it too drying or hard to work with, you will love this. It gives a similar look--without the oils, water, silicones, fragrance, high price tag, etc.--but with actual skincare that brightens and hydrates.
You know I'm a serious beauty-holic. I got the name Gouldylox because I'm never happy and always looking for the next best thing, across all categories in beauty. This is the next best thing. And it will be hard to top.
Pick it up anywhere
bareMinerals
is sold for $29. I should mention that I'm normally a Fairly Light in standard bM colors and an NC20 in mac. I use the lightest shade they make, porcelain, in this formula.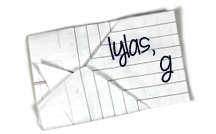 Find Kelly on
Google+
,
Twitter
or
Facebook
. Official
disclosure/disclaimer
statement can be found here.
Subscribe
and never miss a thing!
Copyright 2009-2014, Gouldylox Reviews. All Rights Reserved.