You've probably noticed that It Cosmetics has just super charged their offerings with loads of new products.
Battling redness
? They've got a powder, concealer and treatment moisturizer.
Blemishes
? Need even more radiant skin? A liquid liner? New
cleanser
? Radiant concealer pens? New concealer for dark circles? Different powder foundations? The launches are endless (and I love it!). Never stop, stopping, right? But I do need a minute. I'm starting to get foundation fatigue, for reals.
Ok. Let's dive into the
Anti-Aging Foundation
.
Since I'm not prone to redness or breakouts I jumped with open arms into the anti-aging section of the newness It Cosmetics pond. Radiant, younger looking skin? Yes, please!
So I created a full face using the new radiant, anti-aging collection. And you know what? I
think it might be one of my favorite glam-looking It Cosmetics face combo to date!
So with zero retouching or color balancing, I'm ready for my close up!
First things first. My studio lights make the new
CC+ SPF 50+ Airbrush Perfecting Powder Illumination Finishing Veil, $35.00
, look positively wet. They aren't. But that glow!
This CC+ Powder is downright over the top if you're not careful, so use a light touch! I used Medium to set the powder under my eyes and on my cheek bones and the top of my nose.
I'm normally a Light in It, but lately the light colors have gotten too fair for me. I'm not sure if I've gotten a little darker or they've gotten lighter. Either way, double check your shade in store. But let's start from the beginning...
I prepped my skin with
Confidence in Cream, $48.00
and the
Confidence in an Eye Cream
, $38.00
. Then I added
Perfect Lighting Radiant Touch Magic Wand, $29.00
(It's version of Touche Eclat) under my eyes, only on the shadowy bit.
Next, I applied the new
Bye Bye Under Eye Concealing Pot in Medium, $28.00
, under my eyes. The difference between this and the original in the blue pot is more skincare ingredients. I had amazing success with the skincare in the concealer before, so I can't wait to see results from the updated formula. I then set it with a touch of the
CC+ Perfecting Powder with Illumination
to prevent any wrinkling.
I applied the new
Bye Bye Lines Foundation in Medium, $38.00
, all over my face, using a beauty blender. This foundation includes Drops of Light tech, so imperfections are blurred. It also has loads of serum-intense skincare to help improve the look of skin over time. This foundation is dewy and seems to turn back time. I'm 44, but I don't think my skin is showing my age. In the week or so I've been wearing this, I'm averaging 6-8 hours of nice wear. This gives a radiant, yet natural medium to full coverage look.
I lightly applied the new
Bye Bye Pores Blush in Sweet Cheeks, $24.00
, a peachy, illuminating shade, over the apples of my cheeks. I want to love this blush for the color, and while the texture looks great in the photo, it fades a little patchy for my taste. Weird, right? Normally you get patchy when you apply, not as it fades. I've been wearing it daily for a week, so it's not bothering me too much!
Of course, It's launched a new
Brow Power Powder, $24.00
(and clear
Brow Power Pomade, $24.00
)
and I'm not sure how I feel about it. I'm not getting the wear time out of the powder and the pomade seems to be minimizing the color when applied on top. Plus, the pomade feels more like clear mascara than an actual pomade. I'm going to call a pilot error on this one, but let me know what you think. This is only available in one shade and claims to be waterproof. I still love the
Fiber Creme Stain
above all other brow products in the line.
Finally, I added a little definition with the new
Superhero Liner in Black, $24.00
. This liner applies easily, thanks to something they call Proprietary Elastic Stretch No-Skip Technology. I presume this means the polymers are magically forgiving and help a very black, slightly shiny liner adhere to your lashline. This liner claims to wear for 24 hours and they aren't kidding. I finished up my lashes with the
Superhero Mascara, $24.00
.
On my lips, I'm wearing UD's Trance over It's Je Ne Sais Quoi Lip Treatment.




While it's only been a week, I'm really happy with my new flawless face from It. Just don't go crazy with their Illuminating Products if you are going to be in front of bright lights. However, load up your neck and decollete with the CC+ Illuminating Finishing Veil - I swear it removes about 10 years from your skin!
What are you interested in from the new collection? Wondering how it fares against the new Bare Pro foundation? I'll let you know soon...they are very different, that's for sure! Tried any of this? Tell me what you think!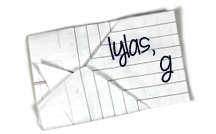 Find Kelly on
Google+
. Official
disclosure/disclaimer
statement can be found here.
Gouldylox
is a lifestyle blog focusing on beauty, hair, makeup, skincare, health, fashion, cannabis, weight loss, diet & fitness tips to help real women look and feel their best.
Copyright 2009-2017, Gouldylox. All Rights Reserved.