I've not been watching E!, I have no clue what's up with the Kardashians and my subscription to Allure has expired. That doesn't mean I don't care about makeup or hair or wrinkle-reducing potions. It means I have a hard time writing about something so fluffy when there are so many more important things to discuss. And I know you probably don't care what I think on that topic and that I should Shut Up and Talk Eyeliner. Never one to stand in the way of a good liner hack, let's discuss.
//EYELINER TREND ALERT//SPICER EYES//
He's a cutie pie, right?
Spicer Eyes get their name from our beloved White House Press Secretary, Sean Spicer. Sure it's cute that he eats more gum than I drink Diet Mt Dew, and that his suits are the family sedan-size version of something from the Steve Harvey collection. But when I see Spicer smiling, I get all jelly-kneed about his unintentional eye look. At first, I thought I was bonkers for noticing. (Unlike that time that Dana Bash killed a pink shadow look in the middle of the day. Or when Sara Murray slays a bold straight up grape lip on The Lead.)
Moose Lambs!
When Melissa McCarthy came out, with her Segway-infused podium 'ablaze, I realized I wasn't the only one who appreciated Spicey's look.
Bruno Mars nailed the night, but Tribe Called Quest and their oddly-dressed General Busta were on FIRE.
Then on Sunday, Bruno Mars made me realize that Spicey Eyes were a movement. So how do you get the Signature Spicer?
Easy:
Step One: Forget the cat eye. This is the Spicer. The goal is to elongate the eyes, not to open them. Think Egyptian heiroglyphs, but without going full Cleopatra. Think delicate lines that aren't overdrawn.
Step Two: Using a black liner, pencil or liquid find where your eyelids meet and draw a thin, small line straight out, without angling the line.
Step Three: Now create a line from the edges of your lower and upper lid which connect to the straight line. Fill in the space to create a gentle Spicer eye!
Keep your shadow simple, as the Spicer gets it's sexy from the minimalist liner look.
Are you trying it?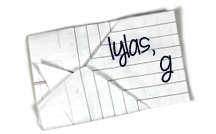 Find Kelly on
Google+
. Official
disclosure/disclaimer
statement can be found here.
Gouldylox
is a lifestyle blog focusing on beauty, hair, makeup, skincare, health, fashion, cannabis, weight loss, diet & fitness tips to help real women look and feel their best.
Copyright 2009-2017, Gouldylox. All Rights Reserved.