We are officially in the food season, healthy lifestylers. It starts with the Halloween candy, then it turns to tryptophan-tastic mountains of food we are thankful for, followed by the pinnacle of cookie season. If you thought it was just the end of the year, you've either never struggled with your weight or you've never thought about it seriously before.
So let's tackle these weight loss plan detractors as they come, shall we? Halloween candy is up first and it's certainly devilish. Each mini-fun size candy is 2-3 weight watchers points per piece. How many pieces do you munch on the week before you give it away to adorable Harley Quinns and Minecraft Steve's? I double dog dare you to keep all of the wrappers for the candy you eat for the rest of the month. I dare you.
If you are at all like me, it's a terrifying idea. Maybe candy isn't your thing--if that is the case, consider yourself lucky. For me, it's like a sweet song that calls my name, tempting me to eat just one peanut butter cup. My mouth waters at the thought. So aside from skipping the holiday entirely, how else can you avoid a scary scale experience?
Try these tips to avoid terrifying yourself on the scale on November 1.
1. Buy your candy at the last minute. Get it the morning of the 31st and you might even save a few bucks.
2. Buy candy you hate. If you don't like it, you won't eat it. The trick is buying candy packs that don't include a few treats you're sweet on.
3. If you must keep it in the house prior to the holiday, lock it up. Keep it in the trunk of your car, your shed, in the basement or in the back of the freezer. Out of sight means out of mind.
4. If you are following a plan, make room for a few pieces of candy to be savored. Work it into your life in a way that works for you.
5. Promise to only eat the candy while sitting with NO SCREENS. The thought of being without any screens (even your phone) is probably a little scary, but you'll focus on what you are doing, instead of mindlessly chomping candy after candy.
6. Once your kids have gathered their candy for the evening, figure out how much they are allowed to munch that night and hide the rest. It's important to teach healthy eating habits to your kids and Halloween is a great time to teach them moderation. Maybe they can pick a few pieces each night after finishing their chores. It's up to you...just remember that these are the teachable moments that will shape how your kids deal with food.
7. Don't take it to work. Everyone is in the same boat. If you don't want it, toss it. No one else needs the temptation either.
How will you handle Halloween? I'm not buying any candy until the last minute and I promise that it won't be peanut butter.
Need more inspiration? Check out my
weight loss tips and tricks
. If you haven't already, please
subscribe
!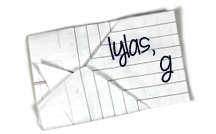 Find Kelly on
Google+
. Official
disclosure/disclaimer
statement can be found here.
Copyright 2009-2016, Gouldylox. All Rights Reserved.