Mally Evercolor Poreless Face Defender Boost
I'm ultra fair and I like it that way. That said, I still want a little warmth (and a really gentle contour) from time to time. Remember back in the day, when
Bare Escentuals
kits all came with that horrible shade Warmth that was supposed to add some vitality back to your face after buffing very light minerals into your face? Thank the beauty gods that we've evolved. Now, all of us have the way to add a tiny bit of warmth, glow or tan back into our skin without looking like we are covered in bronzer or worse, brick dust.
The original
Mally Evercolor Poreless Face Defender
is essentially a magical blend of silicas that when patted onto a finished face, gives a blurring effect, while setting your makeup for the entire day. There is no shine, just blurred perfection and makeup that doesn't move.
Now, meet the newish
Mally Evercolor Poreless Face Defender Boost
. It's just like the amazing, can't-live-without-it Mally Beauty Poreless Face Defender, but it's got a bit of warm glow that imparts the exact amount of color needed to bring your skin to life. It also comes with the signature Mally Beauty buffed-edge Japanese sponge, which is worth its weight in gold (if you find it too large, I suggest you try using the edges and corners, not the flat part of the sponge).
I don't like the over contoured look of Insta-face; I find this works so much better, so much faster. Here's how to get the look.
1. Apply your makeup. Add a touch of highlight, but skip the contour.
2. Once your face is finished, using the sides of the sponge, gently pat a touch of the Mally Evercolor Poreless Face Defender Boost under your cheekbones, the sides of your nose (using the edges) and around your jaw and hairline. Be sure to use a light patting motion, not a sweeping or blending motion, as it will remove your makeup.
3. Press the flat side of the sponge into the defender lightly and tap it across areas of your face that you want to remain shine-free.
PRO TIP: Leave your cheekbones alone, so your skin will naturally have its own highlight.
That's it! This is also a great way to extend a very natural looking tan into the fall months and excellent if you are heading back to school. Grab it anywhere
Mally Beauty is sold for $36.00
. Pair it with
Mally's High Shine Liquid Lipsticks in Blossom
(one of my all time fave glosses) for a very natural and juicy look.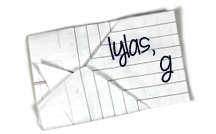 Find Kelly on
Google+
. Official
disclosure/disclaimer
statement can be found here.
Copyright 2009-2016, Gouldylox. All Rights Reserved.