Every now and then, I get the chance to discover something so incredible, I can't wait to write about it. That is the case with the research team at
Advanced Medical Projects lead by Dr. Antonio Molina
.
Based in Spain, a small group of like-minded bio pharmacists spend their days researching rare childhood diseases like
Dyskeratosis Congenita
,
Fragile X Syndrome
and
Ataxia Telangiectasia
. Some of the symptoms of these rare childhood diseases include early onset aging. These children age so quickly that at the ages of 12 to 16 their skin, bone marrow or organs like their lungs have a cellular age of 80 to 100 years. Dr. Molina and his team have found key peptides and growth factors that help slow and even repair some of the signs of aging the skin. This is obviously a miracle for the children affected by these diseases.
Unfortunately, funding is very limited for many of these rare and ultra-rare diseases. In order to fund and continue their research, they've taken the same live growth factors and peptides and created
Beautiful You Always
, a truly unique and extremely effective line of skincare products based on their anti-aging research. One hundred percent of all sales are put directly back into research that saves children's lives.
Every purchase helps fund lifesaving research, every day.
What makes the
Beautiful You Always
skincare line
Insolitus
so unique? It's the only line that I am aware of that uses live growth factors that are lab-tested and non-synthetic. Their patented delivery system pushes the skincare deeply into the dermis, even larger molecules like live growth factors. I spoke with
Dr. Antonio Molina, the President and Lead Scientist of Advanced Medical Projects
, to try to understand exactly how this skincare works.
GX
:
Can you please explain how your delivery system is different from other products on the market?
Dr. Molina:
OREUM is a patented dermal delivery system we have developed to deliver new drugs deep to the dermis of patients with diseases like "butterfly skin" (epidermolysis bullosa). The system consists on a sort of OREO cookie where the black part is formed by certain lipids that hold inside the molecules to be delivered (the white part of the cookie). This "planar bilayer" is then placed inside a liposome. The liposome helps the "cookie" pass the most external areas of the skin (dead cells, etc.) and then, depending on the lipidic composition of the OREUM (the black part of the cookie), the content is released either in the very external layer, the medium layers (epidermis) or deep inside the skin (dermis). In other words, we can target ANY skin area and deliver ANY kind of molecule we need, even the very big ones, like growth factors.
GX:
What are live growth factors? Are they similar to stem cells?
Dr. Molina:
The cosmetics industry uses two different kinds of growth factors for cosmetics, one is SYNTHETIC growth factors and the other is RECOMBINANT growth factors depending on how they are manufactured. The first one is synthetic so they are totally homogeneous but since growth factors are large to very large molecules, they are VERY EXPENSIVE TO PRODUCE. The second kind uses genetic engineering to produce them in microorganisms like bacteria or yeast, or even higher cells like CHO; these are also very expensive to produce and in many cases their activity is very low because of failure in their "folding" during production. So to lower production costs, many companies use "peptides" derived from growth factors, meaning SMALL PORTIONS of growth factors. I always give this example: they are like buying a Ferrari and when you go to pick it up they give it to you in pieces in a lot of boxes. We always use 100% active growth factors.
Growth factors are of particular interest in STEM CELLS, which are the cells in constant division to both maintain their own pool and also renew the tissue they are in (in skin, they maintain fibroblasts, etc.)
Our skincare products stabilize extracellular matrix, which is a sort of scaffolding where skin cells are contained and sustained. By doing this, skin cells grow better, healthier and have an increased capacity to renew skin. Growth factors in our products ENHANCE this renewal capacity by acting as "renewing messengers" among skin cells, indicating them that they should grow and divide and also maintain their renewing capacity. Please, keep in mind we use growth factors ALREADY PROVEN by its capacity to induce fibroblasts to generate more endogenous collagen, so skin is rejuvenated and extracellular matrix fully preserved. We test EACH BATCH of growth factors we receive so we guarantee their activity.
This may be the future of global anti-aging and those marketing their products aren't looking to make money for themselves. They are trying to help those suffering from rare and ultra-rare diseases.
I've gotten the chance to try several of the products and, in less than a month, I'm able to see a difference. Honestly, within a week or so, my skin was glowing in a way I haven't seen in a very long time. My skin looks refreshed, firm and radiant all day long, even when I'm exhausted. Two friends even asked if I had anything done to get my skin to look that good. At the time, I didn't realize what they were talking about. And then I saw some photos of myself on Facebook and realized exactly what they meant. It's amazing.
I've been using the following products:
Insolutis 24 Hour Creme
($35.00) is deeply hydrating and reparative without causing any irritation. I've been applying this twice per day.
Insolutis Serum Cell Repair
($45.00) focuses on tightening and elasticity while protecting the skin from environmental damage. I've been using this every morning.
Insolutis Regenerative Mask
($30.00) is their most restorative product. This focuses on repairing damaged skin, using their most powerful peptides and growth factors. I use this every night.
Insolutis Flash Instant Effect
is my favorite product from this line, mainly because you get a wow factor immediately. It's new and not quite on the website just yet, but
bookmark this
and grab it when it's available. You'll get ten small vials of serum that instantly bring your face to life. You only need a tiny drop from each vial to see beautiful results. I'm still using the first vial. While it wakes up skin immediately, the results themselves are cumulative. You'll want to add a moisturizer on top of this for an incredible glow.
The above photo is me with no makeup. I've applied the
Flash Instant Effect
to one side only. You can obviously see that my skin is taut and less prone to wrinkling around the cheeks, nose, mouth and eyes. Amazing!
If you are looking to reverse the signs of aging, you simply must try Beautiful You Always.
And not only to repair your skin and look younger--100% of your purchase goes back into researching rare and ultra-rare childhood diseases. This skincare line is absolutely amazing. The products are incredibly affordable, effective and ship very quickly from Spain (plus, if you sign up for their mailing list, you'll get discounts!).
Please share this post with your friends. The more people who try their line means more money to end rare and ultra-rare childhood diseases.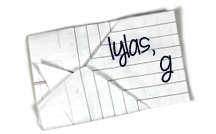 Find Kelly on
Google+
. Official
disclosure/disclaimer
statement can be found here.
Copyright 2009-2016, Gouldylox. All Rights Reserved.