Sent for review.
I'm suffering from a bad case of the "High End Makeup Needs". While I have nowhere to go at the moment*, I feel like I should be wearing a high end look to impress those in my homesquad.** Why if only I had dewy, glowing, radiant, fresh and pink-y skin, I'd have barely a care in the world!
But yeah. I clearly can't splurge to impress my crew with my face. I really wanted a gorgeous new highlighter. The Armani Fluid Sheer (the pink-y one) comes to mind. Everything I have is really translucent. But then I remembered that a neato publicist had sent me this beautiful, bright pink illuminator from
Sleek MakeUP
. Sure, it's no Armani Fluid Sheer, but fughettaboutit. I already have this and if I didn't, it's $13.49. It's like having my cake and eating it, too!
Turns out, the
Sleek Barekissed Illuminator in Casablanca
is actually a really good dupe for the
Armani Fluid Sheer #8
. Sure, there are differences. The Armani isn't as shiny as the Sleek. The Armani melds with the skin a tiny bit more. But for reals? It's looks just as good when applied.*** Plus it's 20% of the cost of the Armani (!!!).
Wear it as a highlighter. Wear it as the creamy top note of your strobing. Blend it into your foundation or favorite moisturizer and your skin will look perfected and radiant. Put it into your body lotion to make your legs look shiny without being greasy. Smooth a touch on your shoulders or decollete. Use it anywhere--it's gorgeous! And it's available in three other shades as well.
Which would you choose? This or that? Would you splurge with
Armani
or buy the
Sleek MakeUP
?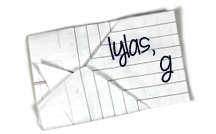 *I got laid off last Wednesday (yes, THAT Wednesday).
**Homesquad = 1 Husband, 2 sighted dogs, 1 blind dog, one old cat, one silly teen cat and a ridonkulous kitten (sometimes my mom, too).
*** I went back and got a sample of the Armani for research. I don't just make this stuff up.
Find Kelly on
Google+
. Official
disclosure/disclaimer
statement can be found here.
Copyright 2009-2015, Gouldylox. All Rights Reserved.