sent for review. contains affiliate links.


Pur Minerals has joined the ranks of other lines who've recently released an amazingly thin, highly pigmented, very natural looking foundation in a sponge base. And wow, did they get it right with
Pur Minerals Air Perfection CC Cushion Compact Foundation
! Before I dive into how beautiful it looks on the skin, let's take a look at what makes it different from regular liquid foundations.
Regular liquid foundations are well, a liquid. This foundation is trapped inside of a sponge, inside a compact. To apply this very sheer foundation, you use the included blending sponge and pat on your face. You may want to even out any application marks with a airbrush foundation brush.
This foundation goes on sheer, with a nice amount of coverage. Does that make sense? The foundation is so light, you won't even notice you're wearing foundation--but your skin will look flawless! You won't look like you're wearing a mask. You'll look like your fine lines have been plumped, your skin tone has been evened and your skin texture and pores have been smoothed. It's truly your skin, but better!
I like the dewy finish this formula provides and have not been setting it with a powder. I'm getting about 7-9 hours of wear without a primer or a setting powder.
Pur Minerals Air Perfection CC Cushion Compact Foundation
also includes good-for-your-skin ingredients, with a heavy dose of antioxidants, vitamins and amino acids. Plus, the price is right at only $30. The only downside is that it's only available in the most basic of shades, light, medium and tan.
Check out how it looks!
If the color works for you and you are not trying to cover acne, this foundation will give you glowing skin that gives the appearance of looking significantly younger than you are.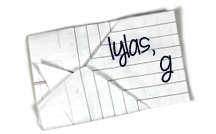 Find Kelly on
Google+
,
Twitter
or
Facebook
. Official
disclosure/disclaimer
statement can be found here.
Subscribe
and never miss a thing!
Copyright 2009-2014, Gouldylox Reviews. All Rights Reserved.