Purchased by me. Sent for review. Contains affiliate links.


Is summer actually coming to a close? That went by so fast! Just because the summer is starting to end, your use of sunscreen shouldn't. True, you aren't frolicking at the beach, but you're also probably not hiding inside a dark room. You need to wear a sunscreen. (If you don't, then don't come boo-hooing to us that you need to get a peel to undue the brown splotches left my the sun.)
Derma-E, makers of exceptional skincare at very reasonable prices, now have an
Antioxidant Natural Sunscreen Oil-Free FACE SPF30
. It's light, it doesn't smell and it feels lovely on the skin. There is no excuse to avoid sunscreens.
A nice, white smile is the fastest way to feel beautiful. Reach has a new toothbrush that is unlike all others. This
Complete Care Triple Angle Floss Toothbrush
utilizes bristles pointing in three directions, so teeth get cleaner than brushing with a standard toothbrush. It's a little wider than regular toothbrush, but my teeth do feel cleaner.
Want to be the first of your friends talking about a new brand? Check out
Benecos Natural Beauty
. It's Germany's fastest growing makeup brand, all natural and gluten-free. It gives a satin finish that leans more matte than the usual BB dewy finish. It's only available in two colors but if you are fair or beige, try it for yourself!
ProBelleNail Polish Touch N' Grow
will beef up your brittle nails. Do you pick off your at-home gel polish? I know I do (I also pick off those nail stickers!). This will help your nails heal dramatically. Available in two formulas, your nails will recover and you can stop being ashamed of destroying them. It's totally helping me.
I know I mentioned it earlier, but I am now addicted to
Beautisol Summer Glow
. I was so afraid to put it on my face, but it's error proof and gives you a flawless tan.
What did you love this week? Tell me all about it in the comments!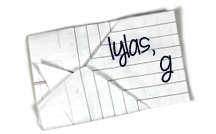 Find Kelly on
Google+
,
Twitter
or
Facebook
. Official
disclosure/disclaimer
statement can be found here.
Subscribe
and never miss a thing!
Copyright 2009-2014, Gouldylox Reviews. All Rights Reserved.