Some days, I love being a blogger. I get the chance to try out new potions and treatments that others don't always have. Sure, some of those days they don't go so well and other days, I'm elated at the results. Here is my latest adventure.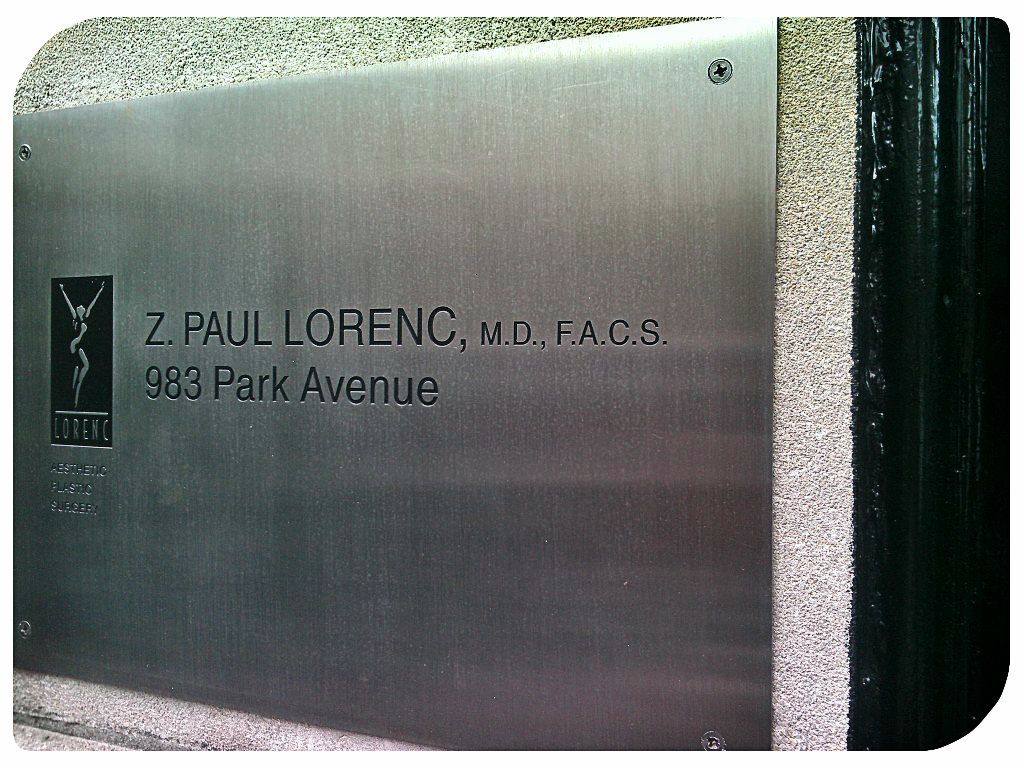 My latest experiment on my face is a curious treatment called
Pelleve
. When I was researching this procedure, a British paper summed it up by likening it to "face ironing". While that isn't exactly what happens, it kind of is. Let me explain from the beginning. This procedure takes place in a doctor's office and uses radio frequencies to heat up the deep layers of your skin. When the skin is heated, to about 41 degrees Celsius, minor "wounds" happen within the tissue. These do not hurt in any way and are never visible. As the skin heals, new collagen is formed and that plumps the skin. This means that fine lines are plumped and disappear. I was given the chance to see the results for myself, courtesy of
Dr. Lorenc
, M.D., F.A.C.S. in New York City.
Here is exactly what happens during a
Pelleve treatment
.
The doctor slides a cold, rectangular metal neutral plate between your shoulder blades. In my own terminology, they do this so that when they apply the radio waves to your face via the device, the waves go into your skin instead of spreading throughout the room.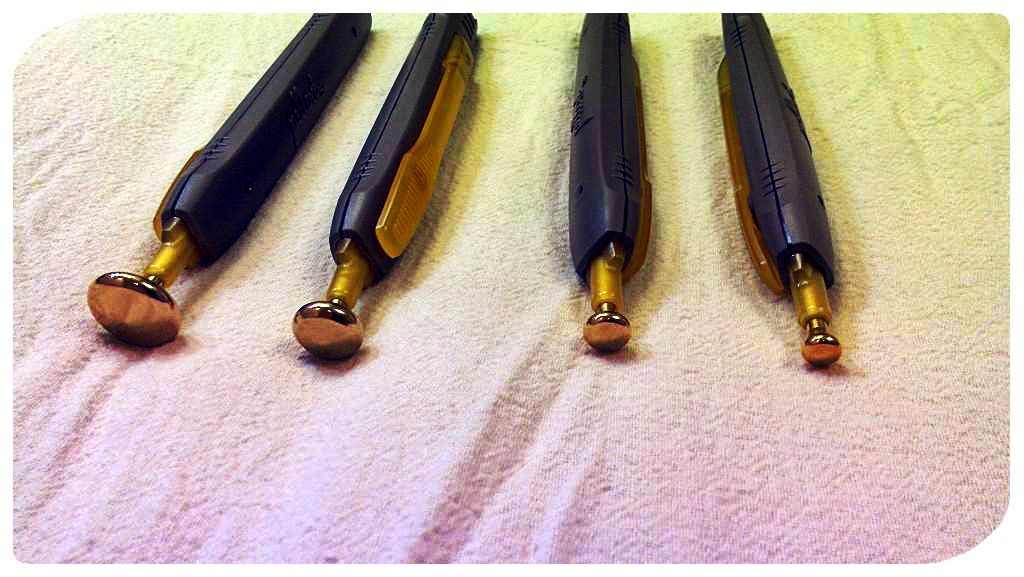 (These are the tools that are used to treat the face.)
Next, the doctor will use a small, slightly rounded tool to heat up small areas on your face. The warmer you tolerate, the more effective. I'm told 41or 42 degrees Celsius is optimal. I can also say that 42 degrees is a bit too warm for my liking. Either way, it doesn't hurt at all and it's actually very relaxing.
Since this treatment is so safe and controlled, it can be used around the eyes and on the lips. This means it can be used without risk to lift the brows slightly and to fill the lips. It can also be used on the neck, which often shows signs of aging faster than the face (along with the hands).
The whole process takes about forty-five minutes from start to finish. After the procedure, my skin was slightly tighter due to inflammation, as the treatment won't actually take effect that quickly. Optimum results will be visible after one to two months, and should last for six months or more. While some providers claim that only one treatment is needed, most will suggest that more than one treatment may be required for the best results.
Is this for you? It is worth considering if you have:
Sagging skin
Prominent nasolabial folds
Wrinkles around the mouth
Lines between the brows
Lines on forehead
Excess skin on the upper eyelid
Crow's feet
A tired or unhappy expression
If you are just starting to see wrinkles and want to proactively slow down the aging process, this may be worth considering. If you have more prominent lines already, they are likely to be lessened after a few treatments.
I'm hoping to have more than one treatment to get the best result. Here are my before and after photos.
(Before and After. Skin lightening to due to a separate treatment. Photos taken in same light, under same

circumstances.

)
On a recent trip to NYC, I got the chance to chat with a skincare insider who shall remain nameless. While talking about all of the things I had tried and what worked and what didn't, the Pelleve treatment came up as something that works surprisingly well. The procedure has given me noticeable results, with no pain or down time. Other derms have warned me that you can't always see results in before and afters, especially after one treatment. Here is what I've noticed:
Fuller Lips
Tighter jaw line
Crows feet
diminished
Smile line on (photo right)
diminished
Eyes lifted
slightly
I don't know why my nose looks larger. Sinus issues? Dark melasma made the sides of my nose recede?
My results are not knock-your-socks-off-wow, but they are noticeable and probably considered average for one treatment.
This procedure retails anywhere from a few hundred to a few thousand, depending on how many treatments and where you live. It's important that you have a doctor or trained assistant perform this procedure as you are essentially creating a controlled wound within the skin. Please ask your doctor if this treatment may be right for you. Personally, I was pleased with the results and would not hesitate to continue having these treatments.
I'll update this post as my
Pelleve
treatment continues and the results continue to change! Would you do this? Have you done this? Tell me all about it in the comments.
Service provided for consideration.
Official disclosure/disclaimer statement can be found
here.
Subscribe
and never miss a thing!
Copyright 2009-2012, Gouldylox Reviews. All Rights Reserved.