I grabbed the
UD Naked Heat Palette
as soon as it became available for Rouge shoppers and I really like it. UD's latest Naked should be on shelves as of July 13. And it's back in stock at
Sephora starting TODAY
. But it does have its faults. My biggest complaint? There are no good base lid colors. You've got a taupe nude, Chaser, which is more of a light contour on really fair skin. Ounce, a nothing-to-get-excited about white, is neither sparkly nor shimmering and honestly, it's a little chalky. I never needed to reach for a different palette for a light lid color with the Nakeds, so I'm disappointed in the palette for those reasons.
However, the rest of the colors are beautiful. Most colors are more plummy than true red, making it easier than you think to wear, often. But what lipstick do you pair with a reddish shadow? Sure, a nude lip is easy. But you've got more swag than that. Spice it up and try these creamy shades!
Smashbox Petal Metal
is a beautiful champagne/rose gold that can be as in your face metallic or as soft and delicate as you want -- it's all about the amount of shine. Kick it up for after work or keep the shine muted during the day. Beautiful! // $24.00
L'Oreal's new Infallible Paints/Lips Metallic
is a pure color with a serious metallic finish. Moon Lust is a romantic deep pink, with a shiny metallic edge. This lippie has enough edge to compliment the red tones in Naked Heat. // $8.00
IT Cosmetics Je Ne Sais Quoi Color Awakening Hydrating Lip Treatment
is my favorite lip butter right now. Plus the signature tint of Je Ne Sais Quoi gives the lips a little ooh la la while your eyes demand the attention. // Duo, $26.00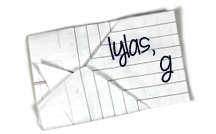 Find Kelly on
Google+
. Official
disclosure/disclaimer
statement can be found here.
Gouldylox
is a lifestyle blog focusing on beauty, hair, makeup, skincare, health, fashion, cannabis, weight loss, diet & fitness tips to help real women look and feel their best.
Copyright 2009-2017, Gouldylox. All Rights Reserved.