Sent for review. Purchased by me. Contains affiliate links.
Who wants new products from It Cosmetics? How about four new launches and one of my all-time favorite settings powders? This TSV is too good to pass up--grab the #ITsYourByeByeCollection from QVC!
It Cosmetics makes
updating your look for spring
easy. Here's what you'll get (it's worth over $125!):
New! Bye Bye Under Eye Illumination Full Coverage Anti-Aging Concealer
New! Bye Bye Pores Airbrush Brightening Blush
New! Bye Bye Makeup 3-In-1 Makeup Melting Cleansing Balm
New! Heavenly Skin Bye Bye Pores Powder Brush
Bye Bye Pores Pressed Powder
Bye Bye Under Eyes Illumination Concealer
gives you all of the coverage of the beloved BBUE Full Coverage Concealer, but with a touch of illumination. I've been wearing this on and off for about two weeks and once it sets, there is no cracking or fading for most of the work day. This is definitely on the thick side, so be sure to warm it with your hand. I have also been mixing it with the tiniest amount of confidence cream to sheer it out on days I don't need full coverage. Setting this with the pressed powder (included) sets it for the day. And probably most of the evening.
Naturally Pretty Bye Bye Pores Blush Airbrush Brightening Blush
gives you a very pretty, natural flush. It's a bit like the color of your cheeks when you get caught doing something fun. If you picked up the last TSV, this blush is a little more muted and natural. It's not as bright pink as the last shade and adds a natural glow; not a burst of color.
The Heavenly Skin Bye Bye Pores Powder Blush
is a domed brush, crafted with synthetic fibers. It picks up the exact amount of powder you need to give your skin an airbrushed finish when applying the Pressed Powder. This is my new go to brush for anything I can think of. I didn't always have a large domed brush like this one and now I can't imagine mornings without it.
I quit using most setting powders years ago, but I've found a few that don't cake, crease or oxidize and make my skin look better than I thought possible.
Bye Bye Pores Pressed Setting Powder
is one of them. Even if you already own this, it never hurts to grab a spare for your desk or purse.
First there was the
Confidence Cream
Now there's the
Bye Bye Makeup 3-in-1 Makeup Melting Cleansing Balm
. If you haven't tried a cleansing balm, you're missing out. This one smells like delicate oranges and removes makeup in a flash. Plus, your skin feels unbelievably amazing immediately. My felt so soft afterwards; this is more like skincare than a makeup remover.
Wanna see my #ITsYourByeByeCollection Makeover?
I had to add a few other favorites from It to create a full look. Here's what I used, along with the It's Your Bye Bye Collection TSV. They are not included in the TSV:
CC+ Illumination
in Light (all over)
This is definitely an illuminating look and perfect for spring.
Grab your shade
before it's gone!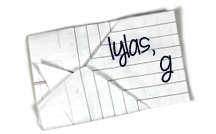 Find Kelly on
Google+
. Official
disclosure/disclaimer
statement can be found here.
Copyright 2009-2016, Gouldylox. All Rights Reserved.