Purchased by me. Sent for review. Contains affiliate links.
Welcome to 2016, my little sisters! I hope you had a wonderful New Year's and I hope you did something a little special for yourself. Something to ring in the New Year that just sets a tone for what you want for the upcoming year. We all need to take a breath, take stock in how lucky we are (even when it doesn't feel like it) and maybe buy ourselves a little somethin' that says, "
this is my year.
"
That is what Makeup Wars is talking about today. Beauty splurges! For me, my beauty splurge is all about righting the wrongs of previous doings. I love my hair and when my hair is having a rough time, it means I am too. And I had no idea how bad of a time my hair was having until a month or so ago, when I went to my salon for my monthly appointment and we discovered this.
Of course, I freaked out and started saying that I hadn't been wearing hats or headbands and I had no idea why I suddenly had my own freakishly uninvited bangs and baby pieces. After my stylist really examined my hair, we realized that my hair wasn't breaking.
It had fallen out.
We knew it had fallen out and not broken off because the ends on the new, baby hair were not split. I'm not sure which is worse - hair breaking off badly or hair falling out.
I had been under so much stress before I was laid off last year, my hair actually started falling out.
YIKES and wow. I had no idea I was ignoring the signs of stress to the point where my hair decided it needed to jet.
The good news is that it will come back. (It is coming back!) I did a little research, ran to my local CVS and rummaged through my beauty product archive at home and found two products that seem to be making a difference.
Viviscal
is a hair growth vitamin that utilizes a proprietary marine complex along with a host of other good-for-hair-growth ingredients. It boosts your hair and kicks butt on your nails. I'm on month two and my nails are strong. It takes about three months for results to be noticeable. It's about $50.00 in stores,
but only $35.00 here
. Out of all of the products I've tried in the past, this is the only oral supplement I considered using again.
Leonor Greyl Regenerescence Naturelle
is a scalp treatment that helps improve surface circulation, while stimulating and purifying the scalp to encourage hair growth. I had used this topically a few years ago when originally growing out my hair and loved it. It's not cheap, but I can't have my hair just falling out anymore. $60.00
My plan isn't cheap, but my edges are growing into full-on weird little baby bangs so I hope it's a splurge that works! I also recently chopped off a major amount of hair and went even blonder. But that is a story for another day.
Want more beauty splurges? Check out other Beauty Splurgers by clicking on the tiles below!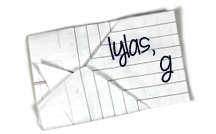 Find Kelly on
Google+
. Official
disclosure/disclaimer
statement can be found here.
Copyright 2009-2016, Gouldylox. All Rights Reserved.