Question of the Week:
Share a beauty tip that REALLY helped you…
Recently I purchased this newish
PRO Drawing Blending Brush from Sephora
and was instantly reminded of the biggest makeup mistake I make. I don't know my own strength. Too much pressure is the quickest way to don'tville , that much I know. Use your brush like a feather instead of a crayon and you'll be surprised with how gloriously airbrushed your eyes and your entire face will be.
Wondering what you missed this week in beauty? Here's the Lipstick League!
EauMG
- Want some ideas on how to update your fall fragrance wardrobe on the cheap? Check out my
five suggestions
of perfumes that transition effortlessly into autumn.
fanserviced-b
- I tested 12 sunscreens and found
the perfect inexpensive, daily sunscreen
that plays well with makeup.
Gouldylox
- ThirdLove seems to think their
bras are best part of having breasts
. Life changing or just too expensive?
My Beauty Bunny
- is sharing her favorite
cruelty free bronzers
for pale skinned gals (and guys)!
Phyrra
- Do you have dry skin? Me too! I share the
Best Primers & Foundations for Dry Skin
.
Prime Beauty
- There is a new cosmetics line called
NOTE Cosmetics
that has high-quality makeup products at drugstore prices! Read my review and see swatches of this NOTEable brand.
we heart this
-
Moisturizing Water
...we know that sounds like something made up. But it exists, and it's good. REAL good!
Beautygeeks
- is not at all concerned that the new
Revlon Youth FX collection is making a liar out of her 49-year-old face
. Nope, not at all.
Beauty Junkies Unite
- Amber's got the scoop on the latest products from IT Cosmetics, their new
Miracle Water and Secret Sauce Moisturizer
!
Blushing Noir
- Non-Glam Beauty Necessities are a necessary evil. They are are boring & offer no thrill. All they do in life is squeeze the money from your potential Sephora budget. But, alas, we need em.
Here are a few of my faves
.
(Wondering what the Lipstick League is? Find out here.)
EauMG is Currently Craving:
Mini lippies are my weakness. They're just too darn cute! I can't resist any of the
Sephora Favorites Lip Kits
...like this one featuring bold shades from some of my favorite brands.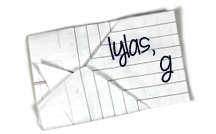 Find Kelly on
Google+
. Official
disclosure/disclaimer
statement can be found here.
Gouldylox
is a lifestyle blog focusing on beauty, hair, makeup, skincare, health, fashion, cannabis, weight loss, diet & fitness tips to help real women look and feel their best.
Copyright 2009-2017, Gouldylox. All Rights Reserved.