I really loved everything about those glass bottles when I was younger.
Question of the Week:
What's your favorite CLASSIC skincare brand and your favorite NEW skincare brand?
Here's everything you need to know about me and my love of skincare. Somehow I skipped the Clinique phase in high school. I think I skipped skincare in general through most of high school, too. It wasn't a thing like it is now. (Impossible to believe, right?) But my dad did help me make something we called a zit sucker that would remove anything from a pore. I tell you this only to show how serious I was skincare, even though I didn't yet know it. Later, I studied up on ingredients as a way to learn what might be effective and what wasn't, because I was poor and didn't want to get suckered. So I read a lot and I asked a lot of questions when I could. And I got serious about preventative skin care. I started blogging and gained access to loads of professionals and got to try a ton of stuff, across all price ranges. So knowing what I know now, here are a few of my favorites. Most of them relate to dull, dry skin with aging concerns.
Olay
: Just wear the SPF every day and wait until your 30. Or any SPF. Just make sure it's a broad spectrum, please.
Neutrogena:
They have great retinols if you are worried you might start to think about seeing fine lines or age spots.
Mario Badescu:
This is my go-to line for fading age spots, once they legit show up. The Vitamin C Serum is amazing.
Pixi Beauty
: Their Glow Peel Go pads are amazing at keeping the skin bright.
Your Best Face
: This indie line has been killing its way into the mainstream for years. Each innovation truly works and is worth every single penny. Which is awesome, cause it's not the cheapest. The eye cream? Wait for the sale and stock UP. (And grab the scrub, shaving balm for your face (!!) and the brightening concentrate.)
It Cosmetics
: I know I sound basic, but here's 100%. I work with It Cosmetics often; and I know I'm fortunate to have that opportunity. When I take a break from It, usually to try something from another line,
I'm never as happy with my skin as I have been with It Cosmetics
. When I stopped using their pot concealer, which is infused with their skincare, my eyes go back to looking tired and less refreshed. I know it's not as flashy, but my skin reacts so perfectly to their formulations.
Jan Marini Skincare
: This line never disappoints. Ever. If you've got a concern or a need, Jan has an answer. Need something to speed the decay of peeling skin? She's got that. (I'm not kidding.)
What is your favorite line right now? And if you're wondering what you've missed this week in the world of beauty, check this out!
Gouldylox
- Necessity will make you do strange things. This week, I tried to find a fast, easy way to clean makeup brushes with this
really popular face cleaning gadget
. Did it work or fail hard? You know you wanna know...
My Beauty Bunny
- is sharing her thoughts on a
$135 hand cream
. Do you need it? It depends, click to find out!
Phyrra
- Do you love capsule wardrobes? How about capsule makeup? I kick off my capsule makeup series with my
Goth Capsule Makeup Collection
!
we heart this
- Check out
five fall beauty must haves
, starting at just $6.99! (But there's a $36 mini lipstick in there too, so don't get too excited...)
Blushing Noir
- The NARS x MAN RAY Holiday 2017 Makeup Collection is one for the books! Brooke is sharing a ton of the products over on her blog but the one you need the most is definitely the
NARS Double Take Overexposed Glow Highlighter
.
EauMG
- I've tried a luxurious
frankincense and myrrh fragrance
that is a perfect transitional fragrance that will take you from colorful autumn foliage to snowy winter days.
(Wondering what the Lipstick League is? Find out here.)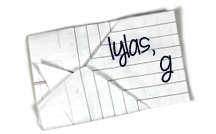 Find Kelly on
Google+
. Official
disclosure/disclaimer
statement can be found here.
Gouldylox
is a lifestyle blog focusing on beauty, hair, makeup, skincare, health, fashion, cannabis, weight loss, diet & fitness tips to help real women look and feel their best.
Copyright 2009-2017, Gouldylox. All Rights Reserved.