Not my actual birds, but very similar. "Rodan" on the left and "Killer" on the right.
Have you ever wanted something so bad, you'd do anything?
That is how I felt about a parakeet when I was in third grade. Maybe it was the faux tree in the kitchen, but having a parakeet was the only thing I could think of for what seemed like forever when I was about 8.
I knew I was toast if getting a parakeet was based on how clean I kept my room OR how often I completed all of my chores. So I plotted a path to parakeet success, based on the one thing I knew I could master. Reading books.
I knew if I could impress one of my all-time favorite teachers with my reading prowess, a parakeet was within my reach. My visions of kid-bird snuggles, training my bird to fly on "spy missions" to annoy my parents and teaching my 'keet to say "Kelly" were all well on their way to becoming real life. I just had to find the right book to impress my teacher, Mrs. Hayman. Clearly, reading all of the Encyclopedia Brown books wasn't going to do the trick. I needed something impressive. Something scholarly.
So I sifted through the available books at the flea market we visited in Baltimore on most Sundays and after looking through what seemed like scores of books that would never grant me a parakeet, I found the perfect book. At one hundred and fifty-seven pages long, this scholarly tome was going to land me at least one parakeet if not two. Plus it was about learning to be a journalist, something I thought might be a good career for me. The book?
Not only would Mrs. Hayman be impressed with my selection, I knew my book report, filled with notes from Epstein's grandmom and adorable quips from Barbarino, would make my teacher realize that not only did I earn that parakeet, but that I deserved a parakeet.
So I worked on my report and eventually turned in my book report
. I got it back, later the same day, with an apple smelly sticker (the highest form of approval in third grade) with a note that said, "While I'm not sure this is appropriate reading, I do enjoy Barbarino's hijinx. I'll tell your mom you earned a parakeet, but your parents must agree."
That night, I talked my Dad into going out for pizza, which happened to be near the parakeet store. After a slice and a lot of "can we now, please?", I finally got to go into the parakeet store and pick out my new partner in crime. He was blue and beautiful and I named him Killer.
It turned out that Killer hated people, so we got him another bird to be friends with. This one was yellow and I named him Rodan, after the tough bird that fights Godzilla in the old movies I liked to watch with my Mom.
I quickly learned that parakeets don't talk and would never say my name.
They also didn't care about the really cool tree in the kitchen, where their cage hung. I thought it would be like a zoo exhibit for the birds, but they just seemed to kick bird seed into my dinner as I ate, with no appreciation for the 70's decal of a life size tree in the kitchen. They also were not as good on reconnaissance missions as I had planned. When we let them free fly in the kitchen, they just pooped in my hair and bit my fingers. Plus, they were impossible to catch. They would never learn to be the merry pranksters I had hoped to add to my list of cool things I could do. And honestly, I didn't have a lot of cool stuff going on before my parakeet dreams. Other than my VHS collection of Friday Night Videos, that is. Oh and my "radio station", which I performed daily into the air conditioning vents so my parents wouldn't have to turn on their own radios.
Between the seed spraying and the hair-pooping, the birds were not long for my house. Eventually, they went to live with some Italian cousins I didn't know, where they lived out very long lives (really) without ever seeing me again.
It looks dusty and used because it is - love it!
Why does any of this matter? Because the
Carli Bybel Deluxe Edition 21 Color Eyeshadow & Highlighter Palette from BH Cosmetics
is the same as a parakeet. Cheap, disappointing and nowhere near as great as you think it's going to be. And since the palette isn't sentient, I returned it to Ulta with a quickness. Try the
Supernova Baked Eyeshadow palette
instead. I don't know that it's worth reading all about the Sweathogs to earn one, but the glittering shadows are so much fun to play with, they would even make
Mr. Woodman
smile.
What lengths have you gone to in order to get something you really wanted (bonus if it totally flopped)? Share your story in the comments!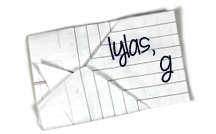 Find Kelly on
Google+
. Official
disclosure/disclaimer
statement can be found here.
Gouldylox
is a lifestyle blog focusing on beauty, hair, makeup, skincare, health, fashion, cannabis, weight loss, diet & fitness tips to help real women look and feel their best.
Copyright 2009-2017, Gouldylox. All Rights Reserved.