Before we dive into my lashes, which I can't stop talking about, let's answer the Lipstick League Question of the Week!
Question of the Week:
Have you ever bought a beauty product solely for the packaging?
I probably can't count the number of pop up
Too Faced and Stila palettes
I've purchased because they're precious. And I'm probably guilty of one or two
Armani lippies
along the way because of how sleek and heavy they feel when you hold them. But that was then and this is now. Well-designed, earth-friendly, sleek and stylish packaging is my favorite right now. I think
Ittse is doing a really nice job with this
.
I received a new mascara last week and I can't believe how long it's making my lashes. You remember my lashes, right? Paltry, tiny, short, squat, invisible?
Here's a photo to remind you. (
AND I THOUGHT THEY LOOKED GREAT THEN.) Now check out how they look, below!
Is that a crazy before and after or what?
Stop what you're doing and add
Divaderme's Fiber Wings II Mascara
into your mascara mix
.
I am getting the longest lashes ever and unless you try to twirl them, they aren't crumbling by 8pm. I'm starting with my own mascara (I used the new
L'OREAL Voluminous Lash Paradise Mascara
in the photo above) and added Divaderme on top.
You also need to check out the new
Pixi by Petra GelTint and SilkGloss
. These long wearing, hydrating glossy tints are perfect for the days of summer.
I'm wearing Berry Tint above.
Need a new foundation and wondering what's new?
Feed your skin while you get a hydrating and light feeling, yet full coverage foundation with
CoverGirl's Vitalist Healthy Elixir Foundation
. I'm super impressed with how this looks and wears...and I love that it's not overly dewy!
Finally, just in case you've missed it, YBF Skincare is having a half-off sale!
I'm so impressed with how smooth the Eye Corrector makes my eyes appear - even when I'm smiling! (I'm wearing it above and the results are intense.) Use code Friend50 at checkout. Check out
this post for all of the details
! If you missed the sale this weekend, don't worry. It's back next weekend, too!
Need more beauty inspiration for the holiday weekend? Check out what you may have missed from the Lipstick League!
Blushing Noir
- The NARS Powermatte Lip Pigments are coming soon & NARS says they are their "most powerful matte yet". Yes… yes they are. See why I'm loving them and get
swatches of ALL 20 SHADES here
.
Clumps of Mascara
- I mean, if you've seen one liquid lipstick, you've seen them all, right? But wait…
NARS Powermatte Lip Pigment
are a whole 'nother beast.
EauMG
- D.C.'s best niche perfume boutique has launched their
first fragrance
. It smells like juicy passion fruit!
fanserviced-b
- Need to take your anti-acne skincare to the next level? I've got
three advanced tips
for saving time and skin.
Gouldylox
- Your shipment of Naked Heat has just arrived...
wondering how to wear it
? Try it with these lippies!
My Beauty Bunny
- has gathered a
list of 4th of July beauty deals, coupon codes and sales
. Get em while they're hot!
Phyrra
- Looking for budget-friendly skincare? I share my
How to Create a Skincare Routine
Guide with the Ordinary for all skin types. You'll love it!
Prime Beauty
- has found her Holy Grail Summer Foundation in
Erborian's CC Créme
. It provides coverage and skincare benefits with a feather-light feel!
we heart this
- Gloss lovers, have you tried
Sara Happ One Luxe Gloss
yet? Seven shades (including Rose Gold) of the dreamiest, creamiest gloss EVER.
Beauty Junkies Unite
- Amber is giving away a ZENMED skincare regimen valued at $181!
Make sure to go over and get your entries in!
(Wondering what the Lipstick League is? Find out here.)
Blushing Noir is Currently Craving:
The
Urban Decay Naked Heat Palette
. Those are my SHADES, you guys. I love em and I'm dying to recreate some of the awesome eye looks I've been seeing!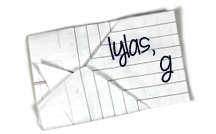 Find Kelly on
Google+
. Official
disclosure/disclaimer
statement can be found here.
Gouldylox
is a lifestyle blog focusing on beauty, hair, makeup, skincare, health, fashion, cannabis, weight loss, diet & fitness tips to help real women look and feel their best.
Copyright 2009-2017, Gouldylox. All Rights Reserved.