Question of the Week:
Is a beauty product being labeled green, natural or organic a selling point for you?
You know what? It's not. Not because being environmentally responsible isn't important or because I'll slather almost anything on my face. (Honestly, I will, though.) The reason I don't care if something is natural or organic is simple. Almost everything in the beauty-world is snake oil. Or at the least, a so-so product jhuzzed up with super slick marketing. How do I know that a natural mascara is better for me than the one with the time tested and proven preservatives? I don't! I love to watch products grow and develop. And I love the idea of cleanly sourced ingredients and I really love the idea of ending animal testing. But until we have something in place like Eco-Cert, I'm not jumping on the bandwagon. If anything, I'm giving you side-eye until your prove yourself to me.
What do you think? Do you care about natural, green or organic ingredients? Let's discuss! One small comment request:
If you sell products for an MLM, please state that in your answer. No more cheating in the comment section, thank you very much. Not that I don't love you, but I don't want to hear about your cracker in mineral oil or how switching to organic cured your gluten disorder.
Here's what you may have missed this week - check it out!
EauMG
- My log has something to tell you:
House of Matriarch
has launched a limited edition collection of perfumes inspired by Twin Peaks.
Gouldylox
- Sure, your summer started out cute and perfect, but now that's it's half over, skip the fussy products and go for these
beauty quickies
.
My Beauty Bunny
- has swatches of all the
Urban Decay pink Vice lipsticks
. Thinking about buying? Check the review first!
Phyrra
- This guide will make you an expert with all the
Cruelty Free Drugstore Brands
! It's now easy to shop cruelty free at the drugstore!
Prime Beauty
- is fanning the flames of the new
Urban Decay Naked Heat Eyeshadow Palette
and has a tutorial to show you how to use it!
we heart this
- found a dry lip slayer...a pout savior! We'll never be without
Dermalogica Nightly Lip Treatment
again.
Beautygeeks
- has
four easy steps to decoding Deciem
, the renegade Canadian beauty company that names its products after the key active ingredients that are in them.
Beauty Junkies Unite
- Not only is Amber's blog turning 9 this week (yes, NINE years!), she cares about your skin being protected from harmful UV rays. To celebrate her bloggy-versary
go on over and enter her Avène Sunscreen Prize Pack Giveaway
, valued at $140. 3 winners!
Blushing Noir
- The Nordstrom Anniversary Sale preview days have arrived! The
best in beauty exclusives, major deals and Fall trends
right at your fingertips!
(Wondering what the Lipstick League is? Find out here.)
EauMG is Currently Craving:
I told myself that I'm not buying anymore eyeshadow palettes for the year, but then
Marc Jacobs dropped six new Eye-Conic Palettes
that are absolutely gorgeous. How can I resist?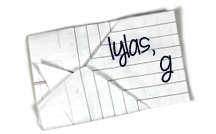 Find Kelly on
Google+
. Official
disclosure/disclaimer
statement can be found here.
Gouldylox
is a lifestyle blog focusing on beauty, hair, makeup, skincare, health, fashion, cannabis, weight loss, diet & fitness tips to help real women look and feel their best.
Copyright 2009-2017, Gouldylox. All Rights Reserved.