Question of the Week:
What was your last beauty-related impulse purchase and how did it work out for you?
I recently picked up the
Jouer Skinny Dip Ultra Foil Shimmer Shadow Palette
and can not stop wearing it everywhere. The foils are unbelievable with and without a primer. be lazy and glaze your lids with your fingers or apply with a mixing medium (or water) and get glossy. Without anything, the shades are straight shimmer city. If ever a shadow looked like crushed gemstones on your lids, this is it. This is a chunky foil, unlike the
Pat McGrath Labs
collection. Even if you're on nude-hued palette overload, make an exception for this shimmering, decadent, perfect palette for summer. // $40
Beauty Junkies Unite
- Amber feels like sharing is caring -- so she's giving away 10 of her favorite pink Urban Decay VICE lipsticks to one lucky winner!
Go on over and get your entries in!
Blushing Noir
- Even if you're not the most tech-friendly, if you have a beauty need then there is an at-home gadget for that. Check out
the best-of-the-best beauty gadgets that you can use at HOME
(and also order right from Amazon!).
EauMG
- I answered a few questions online and was sent a custom perfume based on my preferences. Scent Box sent me a
"signature scent"
that smells like tangy yuzu.
fanserviced-b
- I've got
20 first impressions
of skincare and hair care products that could help save you lots of money.
Gouldylox
- I can't believe so many people are making this
HUGE mistake
when washing their hair!
My Beauty Bunny
is getting up close and personal with the new
Urban Decay Naked Heat Collection
- do you need to buy it, or is it pass?
Phyrra
- Everybody always asks,
What is the best neutral eyeshadow palette
? I've got the answer for you!
Prime Beauty
- shows you how to get pretty summer waves with the help of the new and improved
Coast Pro Professional Styling Iron!
we heart this
- Hey Mister!
Pixi has a collection you're going to LOVE...
(Wondering what the Lipstick League is? Find out here.)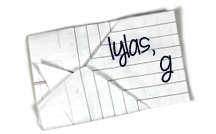 Find Kelly on
Google+
. Official
disclosure/disclaimer
statement can be found here.
Gouldylox
is a lifestyle blog focusing on beauty, hair, makeup, skincare, health, fashion, cannabis, weight loss, diet & fitness tips to help real women look and feel their best.
Copyright 2009-2017, Gouldylox. All Rights Reserved.