I like a scrub with moxie. Wimpy, soft scrubs are just not for me. (Sorry sensitive skin, friends. It's just not my style.) I like my scrubs to work, which on my skin usually means a chemical exfoliant or a tool to aid in manual exfoliation, not a scrub that comes in a jar. Lately, I'm all about the tools. If you are ready to change the look and feel of your skin over a little bit of time, try these exfoliators to see a real difference!
For the Body
For super smooth skin, quit foolin' around and get yourself a
Hammam Glove
. I've linked to one that I like, but Hammam is a style of communal bathhouse, not a brand. If you search for Hammam Glove, you'll find several to chose from. The glove will last as long as you take care of it and it will scrub the bumps off of your hide (as my Dad used to say). I just use it in the shower with a little bit of soap or that shower lotion stuff and voila. Super smooth skin, especially before self-tanning. Just be sure to clean it off afterward with a little soap and water.
For the Face
I'm going to say it again. Shave your face already. I can't believe we are having this discussion again. You won't suddenly sprout pubic hair on your face because you used a razor. Think about it. Is that how science works? You touch an inanimate object to your face and it changes the chemistry of your hair follicle and what grows from it? Nah. You'll get rid of that peach fuzz and dead skin. It's glorious, I swear. You could also buy this
safety razor
for $189.00...but you're better than that. You can handle a
razor
. Personally? I prefer a Venus.
Ever wish you could command clogged pores to empty out on command? Check out a
Kinga Skin Cleanser
. This tool uses ultrasonic technology to extract dirt from your pores, leaving you with very, very clean skin. This is similar to what salons use and I'm told it's really solid for the price. You do have to be careful buying fakes on Amazon. I picked up this one and it appears to be the real thing. After "water peeling" Loxy's nose once (you use water and the tool and gunk practically jumps out of your pores), his nose looks brighter, more clear and like he used the mother of all Biore'.
You can also use the "pad" function to help force skincare more deeply into the skin, which boosts the efficacy of everything you are already doing. I know this is possible, scientifically speaking, but I can't speak to how well it works for that function just yet. This is the best $40.00 I've spent in a long time.
While this isn't making my skin peel or slough off, per se, if the goal of exfoliation for you is to help turn over skin and reveal brighter, healthier skin, then you need Korean skincare superstar,
VitaBrid C12
. I've mentioned it before, but just ICYMI,
VitaBrid C12 is a 12-hour transdermal release
of a very potent form of Vitamin C. Within a few weeks of the initial application, your skin will look more even, more radiant and smoother. In tests, clarity, wrinkles, texture and clogged pores were all improved in less than eight weeks.
I've seen my own skin start heading towards Downton Abbey radiant within the few weeks I've been using it. The best part? You mix the powder with your existing toner or serum. How easy is that? You only need a little bit. The bottle should last three months, but I'm going through it a little too quickly (Note to self: use less!).
Need more inspiration? Check out what the rest of the Makeup Wars team suggests by clicking the tiles below!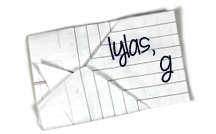 Find Kelly on
Google+
. Official
disclosure/disclaimer
statement can be found here.
Gouldylox
is a lifestyle blog focusing on beauty, hair, makeup, skincare, health, fashion, cannabis, weight loss, diet & fitness tips to help real women look and feel their best.
Copyright 2009-2017, Gouldylox. All Rights Reserved.