Liquid metals (all metals, really) are everywhere for spring. Forget strobing, chrome lips, reflective highlights and eyes that gleam are taking over. Have you seen the new
Too Faced Prismatic Highlighters
? A little goes a long way; be careful you don't go full robot and blend, blend, blend!
In the meantime, check out these four metallic lippies that are so much easier (and forgiving) to wear, even when you're not quite so baby-faced anymore...
Jay Manuel Beauty Lip Gloss in Desire
is the most metallic chrome lip I've seen. With a specialized smooth-paddle applicator, you can get that super-saturated chrome look in a hot minute. //$20.00
Gerard Cosmetics Metal Matte Dream Weaver
is a matte, nude chrome that wears really well without being crazy dramatic. The Bettina of the liquid lip makes this one easier for people not posing for selfies on the 'gram. //$20.00
Milani Chromatic Addict in Amour Matte
is a rosier, bolder chrome than the others. This lippie goes on like a gloss and dries like a matte. When it fades, it leaves a subtle shine behind that is gorgeous in a girl-next-door kind of way. //$8.00
Is all of this metallic shine too overpowering for you?
Buxom Lip Polish in Sugar
gives lips crazy shine with a hint of metallic gleam. Think of it as chrome lite. It's super minty and helps keep your breath fresh, too. //$20.00
How are you wearing this trend? Or are you skipping it entirely? Let's discuss in the comments!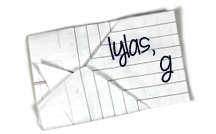 Find Kelly on
Google+
. Official
disclosure/disclaimer
statement can be found here.
Gouldylox
is a lifestyle blog focusing on beauty, hair, makeup, skincare, health, fashion, cannabis, weight loss, diet & fitness tips to help real women look and feel their best.
Copyright 2009-2017, Gouldylox. All Rights Reserved.