The pastel blue was subtle and lovely at Aquage.
At
America's Beauty Show
last weekend, the booths with the most traffic were either all about fantasy hair colors or Morphe. (Or hair extensions, too, I guess. But there were definitely more fantasy color booths than hair extension booths.) The majority of shows I caught included how to create a myriad of multi-hued hair that often seemed to start with a dark blue root. Aquage did a beautiful blond to pastel blue and some of the rose golds were astounding. Sheesh, I even created my own signature color, Gouldylox Green.
I made this!
But more often than not, a lot of the
people
at the show itself kind of looked the same.
She didn't look the same. This was ah-mazing. Backstage at the 5th Annual Beauty Changes Lives Experience charity event.
I'm not saying that unicorn locks aren't still as beautiful than ever, because I've been thinking about the above look from the Beauty Changes Lives event for days. Some of the pastels are beyond stunning. But when soooo many patrons AT a hair show have the same hair, something's gotta give. I'm not clairvoyant (despite how much I know I am), but I'm pretty sure we're close to the edge.
Every trend is an arc and every arc has a tipping point.
I'm calling this one now.
Based on the Show, unicorn hair isn't ACTUALLY going anywhere for a long, long time, so slow your roll on the outrage. In no way am I suggesting YOUR green ombre is less than
everything.
I'm not. I'm just talking trends and tipping points (and I'm just saying that your weird aunt in Vermont is going full teal next weekend AND she's doing her brows, too.) The following six months are the glory days of unicorn hair. Be bold, push the limits and think outside of the matrix.
Now if your weird aunt did navy roots to a silver tip, I'd stand up and applaud her with all of my boring, beige heart.
Also from the Beauty Changes Lives Experience show.

What's next? I call texture. The more editorial shows were all about creating and shaping a very specific texture. Think natural, think velvet and think big. Are you ready to embrace your texture?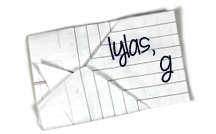 Find Kelly on
Google+
. Official
disclosure/disclaimer
statement can be found here.
Gouldylox
is a lifestyle blog focusing on beauty, hair, makeup, skincare, health, fashion, cannabis, weight loss, diet & fitness tips to help real women look and feel their best.
Copyright 2009-2017, Gouldylox. All Rights Reserved.