This week's wars is all about the best in drugstore haircare. And don't believe the Allure Magazine polls where Pantene is the best product available. You can do so much better if you know where to look!
Shea Moisture
delivers shine, moisture, curl support and hold to curly or dry hair. My favorite right now is their Black Castor Oil line. BCO nourishes very damaged hair unlike almost anything else. This product can easily overdo it so if you don't have extremely dry hair, go slowly.
Is your hair showing the signs of aging?
Pura D'or
helps thinning or aging hair find it's groove again. Pura D'or contains organic ingredients, including Argan Oil, Aloe Vera, Tea Tree Oil, Ylang Ylang, Lavender, Vanilla, all of which are cold-pressed. This formula is truly nourishing from root to tip without breaking the bank.
I swear by
Viviscal
to help boost hair growth. When I lost my job and lost 100 pounds (and started to crumble under the stress) Viviscal jumpstarted my hair, which has now almost completely grown back. It's been a process that has taken over a year, but those baby hairs keep popping up. My widow's peak even grew back! If you're under stress and have noticed hair loss, I wouldn't hesitate to try this.
Need to extend the time between salon visits?
L'Oreal Root Cover Up
is available in five colors that are forgiving, while covering grays.
Target sells HairFood, which continues to be one of the best hair masks I've ever used.
Hair Food Moistuirizing Mask
may not have a fancy name, but the orangey tube is too like manna from heaven. Just keep it away from the kids.
Looking for a good co-wash?
As I Am
is available in quite a few drugstores and may be my favorite co-wash of all time. It just works, hydrates and makes my parched hair manageable, shiny and very pretty.
Finally, I have to share my
favorite deep conditioning treatment, TGIN
. I wrote about this a
few weeks ago
and I can't let it go just yet. It honestly makes my hair look like it belongs in a Pantene ad. I can't rave about it enough. I would buy it for you, if I could.
Want more ideas? Click the tiles below to see top picks from the Makeup Wars Team!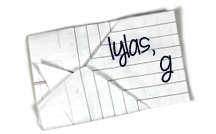 Find Kelly on
Google+
. Official
disclosure/disclaimer
statement can be found here.
Gouldylox
is a lifestyle blog focusing on beauty, hair, makeup, skincare, health, fashion, cannabis, weight loss, diet & fitness tips to help real women look and feel their best.
Copyright 2009-2017, Gouldylox. All Rights Reserved.