I'm not leaving my house without this toner. It helps balance the skin, without stripping. And it actually helps hydrate, too!
Question of the Week:
You're going on a trip. Tell us what beauty products you bring in your carry-on (3oz or less, remember!)
This questions totally depends on how long I'll be gone. If it's more than three days, I'm checking a bag, fees be damned. Less than three days and I'm taking a
vial of this serum
that works unlike anything I've ever used (from rare disease researchers, no less). I'm taking my little bottle of
It Cosmetics Anti-Aging Armour
, which doubles as a tinted moisturizer if the color works for your skintone. And for my husband, I'm finding a little carry-on bottle of this toner, which his
oily skin can no longer live without
. I'm on a less is more kick right now and I'm kind of loving the freedom. What about you? Are you a packing professional? Let's discuss!
we heart this
- Plagued with pimples? We've got
3 simple steps to get rid of acne
(and none of them involve buying new beauty products!)
Beautygeeks
- has a sneak peek at (plus a bad case of #grabbyhands over the new
Maybelline Hot Vivid Lip Gloss
collection launching this summer!
Blushing Noir
- You can have all the best products in beauty, but if your brushes suck you can bet your look will suffer the consequences. Check out
10 Brushes from EcoTools
that prove high quality makeup tools don't have to be expensive OR hard to find.
EauMG
- Please remind me to stop sampling expensive perfumes. I can't afford to keep falling in love with niche perfumes (like this one from
Neela Vermeire Creations
).
fanserviced-b
- I tried Charlotte Tilbury's $22 Instant Magic Facial Dry Sheet Mask and
it did not go very well
, to say the least.
Gouldylox
- Looking for the
perfect vacation makeup
? This sweet little collection has everything you need for a simple, beautiful vacay look and it's on sale right now.
My Beauty Bunny
- Can't stop won't stop trying new highlighters! NARS released a limited edition
Banc de Sable highlighter palette
and I'm letting you know what I think.
Prime Beauty
- After a long winter, bring a pop of spring color to your life with
Milk Makeup's Eye Pigments!
They are vibrant, long lasting and deliver a dose of color in one swipe!
(Wondering what the Lipstick League is? Find out here.)
we heart this is Currently Craving:
Icelandic beauty products! I'm off on a trip to Iceland this week and I can't wait to pick up ALL THE SKINCARE. I already love
Skyn Iceland
and I'm super excited to try
Soley Organics
.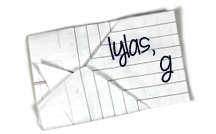 Find Kelly on
Google+
. Official
disclosure/disclaimer
statement can be found here.
Gouldylox
is a lifestyle blog focusing on beauty, hair, makeup, skincare, health, fashion, cannabis, weight loss, diet & fitness tips to help real women look and feel their best.
Copyright 2009-2017, Gouldylox. All Rights Reserved.