Question of the Week:
Do you plan to incorporate the Pantone 2017 Color of the Year into your beauty looks this year? If so, how?
So greenery...it's green, isn't it? I feel like this was a great color back in 2004. In fact, this very color and aubergine were my wedding colors. I loved this color so much, it's the basis for the logo for my non-profit,
Karma Dogs
, which was founded in 2007. I could see maybe wearing this on the nails or as an eyeliner. Maybe as a pop in the crease, too. I'm not going out of my way to buy anything new. For clothes YES. Makeup? Not for me. What do you think?
Phyrra
- I've got my
February Beauty Favorites
! See what I've been loving for the past month, plus what I've been hating.
Prime Beauty
-
Fortune Cookie Soap Box
has released their Spring 2017 Subscription Box with a Beauty and the Beast Theme! Be My Guest and see what this fun and unique has to offer!
we heart this
- Have you checked out the latest from Milani? We took a look at their setting sprays and primers (and fell in L-O-V-E with the
Milani Make it Dewy Setting Spray
!)
Beauty Junkies Unite
- Spring nail polish collections are launching, and they are pale & pretty!
Check out the swatches of latest from SpaRitual -- their Inhale Collection.
Blushing Noir
- What is Binge Masking?
In this post
Brooke is spilling what it's all about, what products she uses for her oily, acne-prone skin and what order she uses them in.
Clumps of Mascara
- Spring is coming, the weather is changing and this
OPI Fiji collection
has me wanting to book a flight like...yesterday.
EauMG
- I didn't realize that I wanted to smell like I was hosting a tea party in a forest with little baby bunnies until I tried
this
natural perfume.
fanserviced-b
- I've found
the perfect daily sunscreen
that will protect your skin from aging rays — and it plays nice with makeup.
Gouldylox
- Has your
skin stopped reacting
to topicals? You've got to try this new line from Osmosis Skincare, which helps with absorption and includes a gentle retinoid. It doesn't get much better than this!
My Beauty Bunny
- Brittany from Clumps of Mascara and I are swatching and reviewing all 24 shades of the new
NYX Total Control Drop Foundation
!
(Wondering what the Lipstick League is? Find out here.)
I need this in my life.

Phyrra is Currently Craving:
I'm craving the new
Cover FX Perfect Light Palette
! It looks amazing.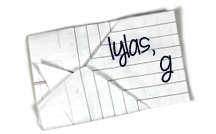 Find Kelly on
Google+
. Official
disclosure/disclaimer
statement can be found here.
Gouldylox
is a lifestyle blog focusing on beauty, hair, makeup, skincare, health, fashion, cannabis, weight loss, diet & fitness tips to help real women look and feel their best.
Copyright 2009-2017, Gouldylox. All Rights Reserved.