Maybe I'm the only woman on the planet who can't see when they put on their makeup. My right eye has really, really poor vision, which means the makeup on my left side always gets the shaft. I can't see when I apply makeup, even eyeliner (!!!) and do it all by feel.
Makeup Readers
were created for the vision-challenged beauty lovers who can't quite see when they apply their eye makeup. Available in two styles, these reading glasses make applying your eye makeup so much easier.
Available in two styles from Readers.com, The Carrie and the Magnolia, each retail for $15.95.
The Carrie
is available in several colors and features one lens that moves from side to side. You can also have fun, sing Prince at the top of your lungs and pretend your third eye needs a little help.
(Not that I did that or anything.)
The Magnolia
features two lenses that fold down, instead of one lens that goes back and forth.
If you have a wider face, go for the Carrie, as you'll have easier access to your crease. If you have a more narrow face or hate the idea of one lens, the Magnolia is for you.
These are amazing for anyone who gave up playing with makeup because their eyes weren't as great as they used to be. If you have a prescription above a "reader" level, these may not work for you.
Grab either style from Readers.com for less than $16.00!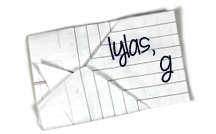 Find Kelly on
Google+
. Official
disclosure/disclaimer
statement can be found here.
Gouldylox
is a lifestyle blog focusing on beauty, hair, makeup, skincare, health, fashion, cannabis, weight loss, diet & fitness tips to help real women look and feel their best.
Copyright 2009-2017, Gouldylox. All Rights Reserved.