As January comes to a close, I can't help but want to do everything I can to put my best face (and feet!) forward. Things just seem a little unhinged at the moment; maybe it's the weirdness on social media, maybe it's a Constitutional crisis or maybe I'm still sad from losing my sweet dog Ernie. Either way, I'm all about taking the time to meditate, figuring out how to herd the butterflies that have taken up squatter's rights in my belly and polish up my exterior.
Meditation is a great way to focus, relax and find answers. If you are looking for guidance with meditation, check out
these resources
. I've used
meditation to help me lose weight
as well. It's really been a helpful tool for me and it's not as hard as you think. If you want more help with meditation, let me know and I'll try to help!
Have you discovered
Whamisa or Glow Recipe
yet? Whamisa is a Korean brand that uses fermented organic skincare to create more effective products. I love the
Facial Mask Pack in Lifting
; the real sea kelp sheet mask gives your skin major glow and hydration for 72 hours! Each sheet mask contains one full bottle of organic fermented sea kelp and bamboo serum.
$14.00
SeoulMamas
has created a 100% bamboo sheet mask that is the juiciest mask ever. The Revitalizing Mask is complete with caviar extract, apple and wild cherry fruit extract, chamomile flower extract and sodium hyaluronate, this mask packs a wallop of moisture for anybody's skin. Leave the extra serum on your face overnight for a serious boost of hydration. Seoul Mamas suggest using the mask twice a week for the smoothest skin possible. Seoul Mamas even has a save more / donate-to-charity option to maximize your home spa experience.
$8.00 single, 5 for $35.00
Even after my
horrible foot peel experience last summer
, I've not given up on having super soft tootsies. Much more predictable when it comes to peeling, the
Dr. Pedicure Foot Exfoliating Mask
sold by Grace and Stella does a fantastic job with no irritation. Seventeen types of natural extracts help feet look brand new. My packaging is not in English, as shown on the website, but the directions are in English.
$14.95
What are you looking forward to trying in February? Tell me all about it!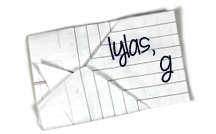 Find Kelly on
Google+
. Official
disclosure/disclaimer
statement can be found here.
Gouldylox
is a lifestyle blog focusing on beauty, hair, makeup, skincare, health, fashion, cannabis, weight loss, diet & fitness tips to help real women look and feel their best.
Copyright 2009-2017, Gouldylox. All Rights Reserved.