At least with names like Vixen it's about women owning their sexuality. With Hussy, it's more of an antiquated value judgment shaming women for being sexual. Or am I nuts?
Question of the Week:
Is there a beauty brand that you feel is in need of a makeover or overhaul? If so, what would you do to reinvigorate the brand?
SHADE ALERT!
What brand do I deem antiquated? Ouch. That said, only one brand pops into my mind instantly. MERLE NORMAN. I started out as a markup artist is in training at a Merle Norman and one lesson was quick. The women who love that brand, really freaking love that brand. Those women got matched for a foundation when they were 19 and never stopped buying the same color. I never saw an exciting formula change and while I'm sure they've updated a bit like other similar brands, the fans remain rabid. Think I'm crazy? Dig through your mom's makeup stash from the 90's and put one of those lipsticks on Ebay. It's car payment city, I kid you not. Something about NOT changing the makeup seems to make those fans go bezerker.
Which begs a better question: Maybe there was never anything wrong with their formulations and it's me that doesn't fit? (Lesson: It's always me that doesn't fit.)
What line do you think needs a little overhaul?
Gouldylox
- I'm back from my first Gouldylox vacation and I have
so much to share
! Liquid lips that don't budge? The truth on that new shower foam? A plumping facial mist? Let's discuss!
My Beauty Bunny
- Ever wondered what the most long-wearing lipstick on the planet is? Then you need to check out my review of
LipSense from Bombshell Cosmetics
!
Nouveau Cheap
- I put the new
Yes To Cotton Micellar Water
to the test and here's my verdict.
Phyrra
- Looking for a romantic makeup look? Check out my
Sugarpill Feline Fancy Tutorial
and Review!
Prime Beauty
- is choosing her readers as her Valentine this year. Take a look at the stunning
Peace and Love Earrings
she's giving away to 2 lucky readers. They are a $336 value!
we heart this
- Want to learn about ONE product that does the job of THREE items I guarantee you have in your shower right now?
Click here and prepare to be wowed.
Beauty Junkies Unite
- Amber's been doing her best to combat dry winter skin. Who knew that this
new rose moisturizer from Fresh would do the trick
?
Blushing Noir
- I tested EVERY SINGLE ONE of the new Wet N Wild MegaLast Liquid Catsuit Matte Lipsticks and ranked them ALL in order from
best to worst right here
!
Clumps of Mascara
- We take our hair pretty seriously. Even if you're only 4-years old. Check out these tips and tricks of
managing little girl crowns
.
EauMG
- Wearing
this designer perfume
is like falling back into some sort of silk-covered, fluffy cloud fantasy.
fanserviced-b
- This
Korean beauty face lotion
is affordable, has great ingredients, and it's easy to find in the U.S.
(Wondering what the Lipstick League is? Find out here.)
Gouldylox is Currently Craving:
I love the look of a metallic liquid lip and these colors from the new
Smashbox collection
have me yearning to relive the 80's.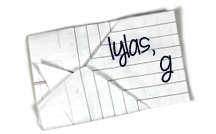 Find Kelly on
Google+
. Official
disclosure/disclaimer
statement can be found here.
Gouldylox
is a lifestyle blog focusing on beauty, hair, makeup, skincare, health, fashion, cannabis, weight loss, diet & fitness tips to help real women look and feel their best.
Copyright 2009-2017, Gouldylox. All Rights Reserved.