My best hair days are when my bangs are on point. But keeping hair in place without shellacking the bejeezus out of them is hard. If it's side swept, piece-y or full on bangs, I want them perfectly in place, with a little swing. Too much to ask for?
What IS working perfectly for my deeply-parted, super side-swept bangs?
Puff Me Volumizing Cloud Mist
. Puff Me gives incredible volume to all kinds of hair, thanks to the grippy little micro-particles of mist that hold on to roots and push them in any direction you choose. If you want volume, those little grippers will lift your hair up to where it belongs. If you want your bangs to stay in place, it anchors the roots in place, while letting the strands themselves have a bit of swing.
These bangs are not staying in place on their own. Puff Me to the rescue!
Puff Me Volumizing Cloud Mist
is seriously strong stuff, so a little goes a long way. And unlike other volumizers that are shaken into the hair, the applicator allows for precise placement.
If you're fighting a cowlick, a sexy side swept bang or just want some oomph to your hair, Puff Me delivers.
Grab it from Amazon
(with Prime!) for about $21.00.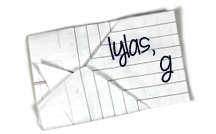 Find Kelly on
Google+
. Official
disclosure/disclaimer
statement can be found here.
Gouldylox
is a lifestyle blog focusing on beauty, hair, makeup, skincare, health, fashion, cannabis, weight loss, diet & fitness tips to help real women look and feel their best.
Copyright 2009-2017, Gouldylox. All Rights Reserved.