It's been a whole week since I've written anything beauty-related and it seems like forever! This is the first time I've taken any time away from Gouldylox and it was for a good reason--I got the chance to produce an event at the
Ellie Caulkins Opera House in Denver
! That doesn't just happen every day and those 18-hour days don't lend much spare time for talking beauty.
What did I help produce (along with an amazing team)? The video recording and stage show for the
Women Grow 2017 Leadership Summit
. If you aren't familiar with Women Grow, it's an empowering organization that is run by smart, strong, amazing women in the cannabis industry, looking to lift women up and put them on the path to career success. The show itself will be for sale if you couldn't make to the Leadership Summit and are curious to see what it's all about.
I might even be able to swing you a discount if you want to watch it--stay tuned!
So now I'm back to work at Gouldylox HQ and have some game-changing beauty fixes to share.
Dry skin? Aging skin? Waterproof lip glosses that last until you take them off? Let's discuss!
Dove, my hands-down favorite body wash
, just made moves in keeping your skin feeling hydrated, soft and supple. Available in
four Shower Foam varieties
(Deep Moisture, Shea Butter with Warm Vanilla, Sensitive Skin and Cucumber and Green Tea Scent) this light and airy foam washes away the day and leaves your skin feeling super soft. I tested the original Deep Moisture formula against the Shower Foam in a very scientific right side/left side test and guess what? The Shower Foam spreads more easily by hand, you use less and the skin hydration is the same. What's not to love about that?
One thing that becomes obvious during 18-hour days is that your skin needs a pick-me-up around the tenth hour. Even if you aren't toiling away your days, you can still reap the bennies from a delightful Facial Mist.
Gaia Secrets Blooming Facial Mist
was my secret to skin that looked more awake than I felt! The blend of Lavender, Damascus Rose and Vitamin C helps restore pH balance to the skin while plumping skin for a fresh, younger look. This also contains a hint of Witch Hazel, to help keep the oilies away.
Finally, let's discuss these
Lip Couture waterproof lip matte glosses from LA Splash
. Why waterproof? This means it won't wear off as quickly as a standard lip gloss. More importantly, these feel more like a liquid lip and pack an amazing, pigmented punch. Available in bad ass shades like
La Bella Muerte
(a deep brown duo chrome),
Venom
(matte black) and
Vindictive
(a gray/blue), these lippies make a strong statement that doesn't quit.
El Catrin is the red and La Bella Muerte is the gorgeous duo chrome.
My favorite comes from the
Dia De Los Muertos Collection, El Catrin
. El Catrin is a deep, metallic red that elevates your signature red to the next level.
Next up on Gouldylox? I've got a nude palette that won't break the bank, newness from
Jan Marini
that you can't live without (if the signs of aging are creeping up) and so much more! I'm not the only one to be back to Gouldylox HQ - my trusty sidekick,
Zayde Danger
was thrilled to be back in the studio, too!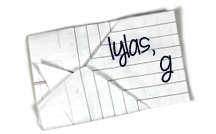 Find Kelly on
Google+
. Official
disclosure/disclaimer
statement can be found here.
Gouldylox
is a lifestyle blog focusing on beauty, hair, makeup, skincare, health, fashion, cannabis, weight loss, diet & fitness tips to help real women look and feel their best.
Copyright 2009-2017, Gouldylox. All Rights Reserved.