I am not the only one who wanders into the shower half asleep, right? While it won't jumpstart your system the same way,
la Kaf Organic Kona Coffee Body Scrub
will wake up your senses and smooth and balance your skin. Not just blended with coffee, this scrub includes three types of oils, Dead Sea Salt and shea butter. It's like Bulletproof Coffee for the skin.
To get the smooth skin that is never dry or oily, take a small handful of
la Kaf
and massage onto your wet skin in the shower. Take a moment to feel the grounds buff away dry skin while the scent of
Organic Kona Coffee
fills your shower. Using circular strokes, massage the coffee grounds over your arms, paying careful attention to your upper arms (KP, anyone?) and elbows. Your legs (pre-shave, please!) and feet will also love the feeling of soft, silky skin. Get your circulation going by using those circular strokes over your chest, stomach, back and buns. Now you're awake and ready to tackle whatever the world throws your way! (For me, this morning, that was the gift of a deceased mouse. Thanks, Zayde and Oonagh!) I use this on my face, but if you are a delicate flower, skip it.
Grab la Kaf and start your day with more than just coffee in your cup.
la Kaf is organic, handmade, vegan, cruelty-free, made in the USA and ships for free. Chose from four scents: Original, Cacao Coconut, Lemongrass-Grapefruit and Eucalyptus. Each
retail for $17.99
and ship for free!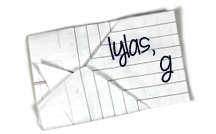 Find Kelly on
Google+
. Official
disclosure/disclaimer
statement can be found here.
Gouldylox
is a lifestyle blog focusing on beauty, hair, makeup, skincare, health, fashion, cannabis, weight loss, diet & fitness tips to help real women look and feel their best.
Copyright 2009-2017, Gouldylox. All Rights Reserved.