There is nothing not to love about the Sweet Peach collection.
For the Lip Gloss (YASS!) to the peachy wonder that is a beautiful crease to the glow of a good cheek, you've got to grab it.
Let's start with the superstar, The
Sweet Peach Eye Shadow Collection Palette
. (
$49.00
) This palette gives you eighteen shades that aren't brown. I was starting to think that may never happen again, but hallelujah, the non-browns are back! (Don't worry, this palette has enough neutrals to keep you covered.)
Peach is one of those universal colors that looks amazing on everyone and when rimmed with the perfect purple, it's just magical. The pigments are everything you'd expect from Too Faced, with no weird fall out, patchy colors or fading. Each shade wears and blends beautifully.
The shades my fair skin and blue eyes can't live without? Candied Peach, Just Peachy and Talk Derby to Me.
Candied Peach
is the quintessential color you'd expect in this palette. It's that perfect peachy tone that makes a crease look GOOD.
Just Peachy
is the it color of the moment, popping up everywhere. It's coral with an extra splash of peach and perfect for a simple lid color. It universally wakes up all eye colors and just looks innocent.
Talk Derby to Me
is deep purple with flecks of iridescent shimmer; it makes for a beautiful liner, especially when used wet.
Let's get cheeky, shall we? The
Sweet Peach Glow Palette (
$42.00
)
serves up a highlight, contour and cheek shade where one size truly fits all.
These cheek hues are a little harder than normal powders and I'm not sure why. Maybe to retain the imprinting on the powder? Either way, when you apply with a brush, you'll get a kiss of color that can't overdo it.
Papa Don't Peach
(
$30.00
)
is a lovely blush/highlighter that also looks amazing on the eyes. If you don't need more highlighters or contour colors, you'll want to keep this baby--if you can find it. It's already sold out online.
Let's discuss the non-liquid lipstick, non-matte
Creamy Peach Oil Lip Gloss
. These glosses are my new obsession. The formula is fantastic. It's a burst of color and peach flavor that never leaves your lips thirsty. These lip glosses feel fresh and light, never goopy, thick or sticky. The pigments are more sheer, which dovetails into the perfect spring color.
To me, the standout shades are Peach Tease for its bright take on peach and Tickle Me Peach, which goes a little watermelon.
These work really well as "lip toppers", too. If you want a bright pout, you'll have to use them over a liner or lipstick, as each one is more sheer than pigmented. (
$19.00 each
)
This is Zayde, hanging out in the studio while taking photos, just in case we needed him.
You can follow his shenanigans here, if you like.
And finally, let's discuss the giant fruit in the room.
I'm talking 'bout the smell of this collection. It's a little much for me. I love sweet things and if you've been a GX reader since I was a redhead, you know how gaga I can go over anything peach. But the scent of the collection is something else. Some have said it's a bit cloying, a bit overpowering. And it is certainly a bit strong. But you can't smell it once it's on your face. Sure, you can taste it in the Lip Oils, but I actually like that. So should the power of the peachy scent stop you from wearing this collection? Nope to the nope!
This collection is available online NOW and hits stores on January 6. What do you think? Or are you holding out for the
Peanut Butter Honey
collection?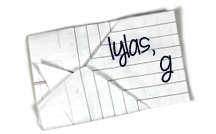 Find Kelly on
Google+
. Official
disclosure/disclaimer
statement can be found here.
Gouldylox
is a lifestyle blog focusing on beauty, hair, makeup, skincare, health, fashion, cannabis, weight loss, diet & fitness tips to help real women look and feel their best.
Copyright 2009-2016, Gouldylox. All Rights Reserved.