Never before has a social media platform so dramatically changed how we wear makeup. Sure, pros have been contouring since Max Factor developed foundation, but Instagram upped the acceptable every day glam factor to HAUTE.
Every single foundation is about a glamorous, perfect finish and let's be honest. Sometimes, it can be a little much. Meet
FoM
(pronounced Foam), a new type of self-adjusting base that mattifies and smooths the skin without the glam finish. FoM calls it a Facial Enhancer, which is the perfect description.
To show you exactly what I mean, take a look at these before and after photos, where I'm only wearing FoM and a little Too Faced Creamy Peach Lip Oil. My skin tone is balanced, but not completely covered. My skin texture looks matte and very natural, almost like I'm wearing no makeup at all.
Which means it's also
great for the guys
. Not just the guys who want to look a little edgy with eyeliner, but guys like your boyfriend, husband or partner. Going to a wedding or event? Polish them up! This is actually one product you can share, assuming you also share a skin tone. Since it's self-adjusting, it's easy to match your skin. It applies best with your fingers, so guys don't need to feel like they are wearing more than a moisturizer if they don't want to.
FoM is also a great primer and helps a more glam makeup application stay in place perfectly throughout the day. This is one multi-tasker you need to add to your arsenal!
FoM is available via their website,
FoMworld.com
for $29.99.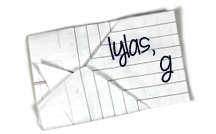 Find Kelly on
Google+
. Official
disclosure/disclaimer
statement can be found here.
Gouldylox
is a lifestyle blog focusing on beauty, hair, makeup, skincare, health, fashion, cannabis, weight loss, diet & fitness tips to help real women look and feel their best.
Copyright 2009-2016, Gouldylox. All Rights Reserved.